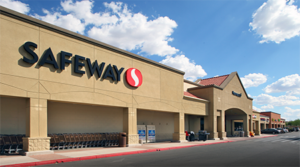 SAHUARITA, ARIZONA — Michael Hackett and Ryan Schubert of Cushman & Wakefield, Phoenix, handled the sale of Sahuarita Palms Plaza, a 11,997-square-foot Safeway (NAP) grocery-anchored neighborhood shopping center located 1325 W Duval Mine Road, at the southeast corner of Duval Mine Road & La Canada Drive in Sahuarita, Arizona. Sahuarita Palms Plaza spans 1.64 acres.
Scottsdale-based, PWP La Canada Duval, LLC was the seller and AJ Safeway Park, LLC based in Goodyear, Arizona was the buyer. The property commanded a sale price of $3.38 million ($282 PSF).
The Property offers a complimentary tenancy mix, consisting of mostly daily needs' retailers, such as Papa John' s and Edward Jones, Sunstreet Mortgage, Jerry Bobs restaurant, along with other local tenants.
The Property is well located, at the Dominant Retail Intersection in Sahuarita, with nearby national retailers Walmart, Petco, ROSS, Big Lots and Joann Fabrics all doing business at this busy intersection. Sahuarita Palms Plaza located less than one half a mile south of the full-diamond interchange at the Interstate 19 & Nogales Highway. Interstate 19 is the major arterial that connects Tucson with Sahuarita and Mexico.
For more information, Hackett can be reached at 602.224.4449 and Schubert is at 602.224.4472.
To learn more, see RED Comp #7128.