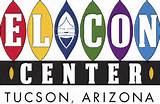 Historic, mid-town El Con Center sold to TKG El Con Center, a group fronted by St. Louis Rams owner Stanley Kroenke, for $81.75 million ($104 PSF). The 785,000-square-foot center and ground leased pads are on nearly 93-acres at the heart of the Tucson Metro area, 3435 - 3699 East Broadway in Tucson.
This is the Kronke Group's third center in Tucson, the other two are located at the southeast corner of Ajo & Mission and Broadway Parc at 5855 E Broadway Blvd., across from Park Place Mall.
The investor plans on continuing to operate as a "vital shopping destination," according to a press release from Eastdil Secured, a real estate investment banking company in Santa Monica, California, that represents the new owners.
The property has value to add, with approximately 30,000-square-feet of space situated between JC Penney's and Walmart vacant.
The deal marks an end to the two families Kivel and Papanikolas that operated the center for 54-years. The El Con opened in 1960 with original anchor tenants such as Montgomery Ward and Woolworth's and prospered for decades.
But in the late 1980s the once-prominent retail stores began to fold across the country, and the center found growing competition from newer shopping centers. Although the El Con's future looked bleak, the owners didn't give up on it and embarked on a multimillion-dollar makeover to lure stores to the property.
Nancy McClure of CBRE in Tucson worked the strategic plan & leasing from 2003 to 2008, that allowed El Con to be re-tenanted and 'de-malled' it into the open-air format that it is today. "I feel very proud of the direction it took and feel invested in its success," said McClure. "El Con represents a major redevelopment of a Tucson retail landmark."
Beginning in the early 2000s, national retailers returned to the site, including Home Depot, Target, and Walmart. McClure relocated interior tenants such as Radio Shack to outparcels along Broadway, and others such as Office Depot, In-N-Out Burger, Burlington Coat Factory, Chick-fil-A, Rubio's and Starbucks joined.
Although the center is the largest feeder for downtown development located within the Rio Nuevo TIF District, its redevelopment has been slow, hindered largely by neighborhood associations contesting the construction of the eventual Walmart store for 10-years. The spillover effect has hurt downtown revitalization.
The latest addition to the center will soon be Cheddars, under construction on outparcel #3 near Rubio's and Starbucks along Broadway.
Login for additional information.
[mepr-show rules="58038"]Sale date: 5/19/2014. Down payment was $20,250,000 with conventional financing for the balance. APNs: 125-10-136 thru 148. All of the outpads are on ground leases that sold in this transaction, including ground lease for Home Depot. Excluded from the deal was the ground lease occupied by Claim Jumper located on APN #125-10-135 that was retained by seller.[/mepr-show]