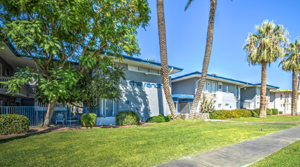 PHOENIX, Arizona – CBRE has completed the sale of three multifamily properties located in the metro Phoenix area in three separate transactions totaling $9.72 million.
Brian Smuckler and Jeff Seaman with CBRE's Phoenix office represented the buyers and sellers in both transactions.
The Ranch is a 32-unit multifamily community located at 118 W. Maryland Ave. in North Central Phoenix. Benjamin E Bellet, Trustee of the Benjamin E. Bellet 2005 Trust, sold the property to Harvard Street Investments, LLC & Geller Family Investments, LLC, a Los Angeles investor completing a 1031 exchange, for $3.77 million ($118 per unit). The property sold at 99 percent of the listed price. Built in 1957, the Mid-Century modern property will be repositioned by the new owner.  The one- and two-bedroom floorplans range in size from 704 to 943 square feet.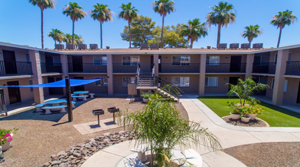 Casa West, a 32-unit apartment community located at 4029 W McDowell Road in Phoenix, was completely rebuilt and repositioned in 2016 with premium finishes and features majority two-bedroom floor plans averaging 780 square feet. A first-time investor from Beaverton, Oregon Phoenix 4029 CRE 001, LLC, purchased the property from AFA 1, LLC for $3.45 million ($108,000 per unit).
8th Street Developers, LLC, a first-time investor from Fishers, Indiana, purchased a vacant multifamily property that sits on 1.82 acres of land at 1403 E. 8th Street in Tempe, Ariz., from DJKM Investments, LLC for $2.5 million in an all-cash transaction. Purchased at $31.56 per land square foot, the buyer plans to redevelop the land into a townhome community.