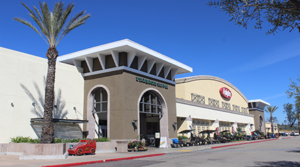 SAN MARCOS, CA – The Fincham Dempsey Team at Lee & Associates in Phoenix is pleased to announce the sale of the 144,148-sqaure-foot Campus Marketplace retail shopping center for $73.35 million ($509 PSF). The property is located at the SWC of Twin Oaks Valley Road and State Route 78 in San Marcos, California.
The team, led by Principals Jan Fincham and Patrick Dempsey, facilitated the transaction on behalf of both the buyer, IVT San Marcos Campus, LLC, controlled by Inventrust and the sellers, Campus CMH, LLC, 36 CMH and Campus BRB, LLC, an entity managed by Ryan Denk.
"Campus Marketplace is attractive because of its strategic freeway location, its proximity to Cal State University San Marcos, the San Elijo Hills master-planned residential community, Palomar Health Center and Kaiser Permanente medical facility. Campus Marketplace provides a synergistic tenant mix which creates significant customer draw from the nearly 200,000 residents in the area who shop and dine at the property," said Fincham and Dempsey.
Campus Marketplace is in a Class A neighborhood shopping featuring notable tenants Ralph's Grocery, CVS Pharmacy, Starbucks, Subway, Bank of America, UPS Store and Unleashed by Petco.
For more information, Fincham can be reached at 602.954.3754; Dempsey is at| 602.954.3772; and Lundahl can be called at 602.385.3799.