Sears to shutter another 46 stores; one in Flagstaff, Arizona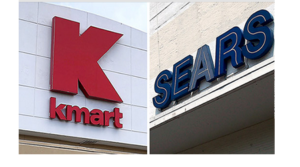 Sears Holding Corp. announced last week it will be closing 46 stores across the country in an effort to cut costs in the face of falling sales, including one in Flagstaff.
The Flagstaff Sears Auto Center is scheduled to close in late August while the Flagstaff Sears location will remain open until November. Sears said it has informed workers at the closing locations.
It's the second Sears location in Arizona set to shutter this year. In May, Sears announced the closure of the Metrocenter Sears location for early September. That came after years of decline at the location which first saw the basement floor permanently closed off before ultimately closing the department store altogether.
Sears said that the 46 unprofitable stores will close in November and liquidation sales will begin as early as Aug. 30. The list of upcoming closures includes 13 Kmart and 33 Sears locations.
In its first quarter report of 2018 released in May, Sears total store sales declined 11.9 percent.
In an effort to cut costs and reduce overhead, Sears closed 303 Kmart and 132 Sears stores in 2017. Sears has seen sales decrease over years in the face of competition from online retailers and changing consumer shopping behaviors. In 2017, Sears sold the Craftsman brand of tools to Stanley Black & Decker Inc.
The full list of store closures can be found on the Sears Holding site.