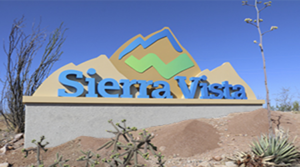 Sierra Vista, AZ.  — In a special City Council meeting in Cochise County held Tuesday afternoon, Sierra Vista City Council members voted unanimously to approve a real estate purchase in the City's West End for $230,000.03.
Located on south Fab Avenue, at 1-7 South Fab Avenue in Sierra Vista, the lot is currently occupied by an older strip mall where a handful of businesses operate. Business owners have been notified by the current property owner that they will need to vacate by December 31, 2020. The City is working with business owners to find new locations.
The structure will be demolished in the next fiscal year to make way for stormwater mitigation infrastructure.
The sale is scheduled to close on Sept. 30, 2020.