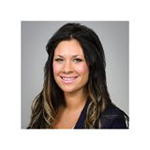 Commercial Real Estate Developer SimonCRE Announces Kassandra Bruhn as Director of Marketing
SCOTTSDALE, AZ – Commercial real estate developer SimonCRE announces Kassandra Bruhn as Director of Marketing to its expanding team of professionals.
Bruhn will directly lead the creative content strategy planning and direct and implement the marketing goals of SimonCRE. Her long-standing business relationships will provide communications support in the expansion of the SimonCRE network
Bruhn brings a strong background in commercial real estate marketing and public relations to the firm and will be the direct liaison for building the SimonCRE brand, through marketing and public relations support, and relationship building with other commercial real estate professionals, both locally and nationally. A full service commercial real estate development firm, Scottsdale-based SimonCRE specializes in retail ground up development, redevelopment, and single tenant build-to-suits throughout the country.
"We are excited to bring aboard a Director of Marketing that provides so many tools to help grow the SimonCRE brand," says Joshua Simon, president and founder of SimonCRE. "Kassandra's vast commercial real estate experience coupled with her creative marketing concepts will be invaluable to our growth."
To date, SimonCRE has been instrumental in the retail development and subsequent leasing of over two-million-square-feet of commercial space in 26 states from Florida to Oregon. The organization has tripled its employee base since 2013 because of its tremendous growth.