Small Business Commission accepting nominees for 2023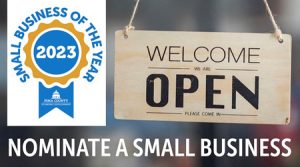 PIMA COUNTY, Sept. 15, 2023 – The Pima County Small Business Commission is accepting nominations through 5 p.m. Sept. 29 for the 2023 Small Business of the Year Awards. Nomination forms can be found online at pima.gov/EconomicDevelopment, and clicking on the 2023 Small Business Award Applications box.
Each year the SBC presents an award to one urban small business, one rural small business, and one nonprofit small business. The specific criteria for the different award categories can be found on the award submission webpage. Nominees must meet four general criteria:
Be located within Pima County
Be owned or managed by a Pima County resident
Be in operation for more than two years
Employ fewer than 100 employees
Any business that meets the criteria may be nominated by a customer, client, or the business itself.
"Small Business awards convey the heartbeat of our communities, fueling economic growth and creating unique experiences," said Janay Arenas, Pima County Small Business Commission Chair. "Supporting small businesses not only contributes to the vitality of our neighborhoods, but also helps build stronger connections and fosters a sense of belonging for everyone."
The 2022 Small Business of the Year award winners were Arizona Construction Trades, Crema Coffee and Catalina In-Home Services. Honorees will be recognized at an upcoming Board of Supervisors meeting, date to be determined.