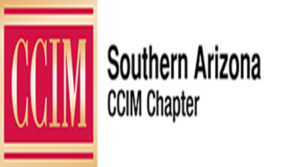 TUCSON, Arizona — The following commercial real estate transactions reported by members of the Southern Arizona CCIM Chapter created a lot of conversation at the March meeting, so we've created the CCIM Conversation Corner to cover them.
James Robertson, CCIM, & Omer Kreso of Realty Executives sold 12 residential units at 3020 N Balboa Ave for $480,000 ($40,000 per unit).  The escrow agent was Bobbi Raymond of Title Security. To learn more, see RED Comp #5579.
Vicki Relich of Pioneer Title Agency acted as escrow agent in the sale of Tropicana Apartments with 14-units at 3815 & 3819 East 3rd Street in Tucson and Ambassador Apartments with 23-units at 1315-1335 East Drachman in Tucson to a California private investor, Ohio Note Investors, LLC.  The price was $2,574,000 ($69,567 per unit). The seller of both properties was Phil Kleiman of Tucson. To learn more, see RED Comp #5577 and #5578.
Vicki Relich acted as escrow agent in the sale of Spanish Trail Motel & Apartments to Kevin Volk and Morgan Abraham for $2,500,000 ($21,000 per unit). for redevelopment into affordable housing.  The aging 120-unit apartment complex, which formerly served as Spanish Trail motel rooms, a bunch of boarded-up and burnt out buildings and the main 12,000-square-foot building that has sat empty since the 1990s. To learn more, see RED Comp #5557.
Jade Bossert of Tierra Antigua Realty was involved in the sale of the 28-unit Mountain View Gardens Apartments at 646 N Montain View for $1,750,000 ($62,500 per unit). Judy Kaiser of Fidelity National Title acted as escrow agent and Bill Martin of Madera Financial procured financing for the deal. To learn more, see RED Comp #5611.
Debbie Heslop, CCIM represented seller in a pad sale at El Rio Shopping Center, NEC Speedway / Silverbell.  The price for the 16,095-square-foot pad was $200,000 ($12.43 PSF) for the land.  Bobbi Raymond of Title Security acted as escrow agent. The buyer plans to build a Brake Master on the site. To learn more, see RED Comp #5594.
James P. Robertson Jr., CCIM, Senior Commercial Associate Broker and Angel M. Rodriguez, RCSC with Realty Executives Tucson Elite, assisted Sago Palms Properties LLC, on their initial plan to lease 4837 E 5th St. Tucson, Arizona 85711. Fortunately, they received an offer from 4837 5th Street Partners, LLC and their agent Tom Healey with CBRE for $550,000 ($103.60 PSF) for 5,309- square-feet of space. This property is ideal for 4837 5th Street Partners, LLC, allowing them to operate/manage most of their business out of this location and put it into an investment use.   "It's nice to see that the office market in Tucson is sparking" said Rodriguez.