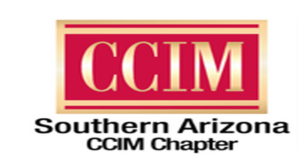 Tucson, ARIZONA, March 7, 2023 – The Southern Arizona CCIM Chapter, is hosting a speed networking event with the University of Arizona to assist students working towards a career in commercial real estate.
The students predominantly from MRED (Master of Real Estate Development), Urban & Regional Development and Eller College will join members of the Southern Arizona Chapter of CCIM from various sectors of the commercial real estate industry to discuss their industry, career, or company. Students can ask the professionals how they might position themselves to land a job in their field. Professionals from commercial real estate brokerage, investment, development, banking, law, property management, appraisers, title companies, architecture and construction will be participating.
The event will be held on March 15th at Eller Building/ McClelland Hall, 1130 E Helen St., Tucson, Room 201A/B (second floor) and begins at 5:30 p.m.
For their regular monthly meeting Southern Arizona CCIM Chapter has invited Jarod Moss, facilities manager at Caterpillar Inc, Tucson who will be helping us understand how Caterpillar impacts Tucson and Globally. This monthly meeting event is on March 14th, from 11:30am - 1:00pm, at the Doubletree by Hilton Reid Park, Bonsai Room, 445 S
Alvernon Way, Tucson, AZ 85711. Registration fee is $45 for Chapter Members and $55 for Guests. Register HERE.
Every Month, directly after the lunch meeting, the Southern Arizona CCIM Chapter hosts a Department of Real Estate Credit Class from 1:30pm - 4:30pm. March's class is agency
and the commercial licensee (Category: Agency) The class includes statutory and rule requirements to comply with Agency duties; finding out how not to be sued as an
undisclosed dual agent and if you are a property manager, guidelines to protect yourself and your clients. Registration fee, FREE to Chapter Members and $40 for Guests. Register HERE.