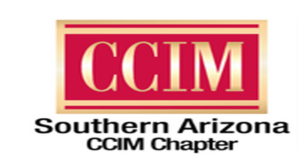 Happy Hour Networking at Locale | Homelessness, Drugs and Crime - Saving Tucson |Renewal Class Commercial Real Estate Financing
Tucson, Arizona, May 1, 2023 - Following their successful win of the 2022 CCIM Institute Presidents Cup last week in Boston the Southern Arizona CCIM Chapter continues to serve as a focal point where commercial real estate professionals can exchange ideas, services, commercial properties, prospective buyers and tenants, and help one another solve both local and national real estate problems.
This May begins with a networking event on the 3rd from 5:00pm- 8:00pm at Locale Neighbourhood Italian (60 N Alvernon Way). This new event aims to bring together commercial real estate professionals from various industries and backgrounds, providing them with a relaxed and fun environment to network, socialize, and unwind after a long day at work. The event will feature drinks and hors d'oeuvres, ensuring an enjoyable and memorable experience for all attendees. $20 For Chapter Members and FREE for potential members! Register HERE.
On May 9th Southern Arizona Chapter's monthly luncheon will look at homelessness, drugs and crime in Tucson. They will be joined by Captain Corey Doggett of Tucson Police Department, Dan Ranieri of La Frontera and Kevin Daily of Tucson Crime Free Coalition. Questions for the panel might include; who can property owners/business owners turn to for help? What is the financial cost of homelessness, drugs and crime in Tucson? How bad is the fentanyl problem? Is the lack of affordable housing caused by bad political and land use decisions? The Event is from 11:30am-1:00pm at the Doubletree by Hilton Reid Park, Bonsai Room | 445 S Alvernon Way, Tucson, AZ 85711 $45 for Chapter Members and $55 for Guests. Register HERE.
Every Month, directly after the lunch meeting, the Southern Arizona CCIM Chapter hosts a Department of Real Estate Credit Class from 1:30pm - 4:30:pm. May's class is Commercial Real
Estate Financing. This three hour real estate legal issues category course presents the fundamentals of financing commercial real estate. It focuses on the principles of CRE borrowing / lending, lender expectations/requirements, developing a winning loan package, selecting the right lender, structuring the deal and presentation of the loan request to the lender. Registration fee; FREE to Chapter Members and $40 for Guests. Register HERE.