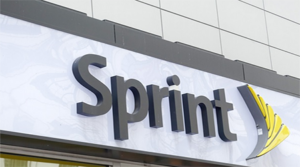 TUCSON, ARIZONA – Local investor, RJK PI, LLC (Robert Kivel, manager) purchased the Sprint Building at 1840 West Valencia Road in Tucson for $1.455 million ($485 PSF). The property was occupied by Sprint in a triple net long term lease and sold in an investment sale.
Build in 2001, the 3,000-square-foot building is located on a 28,600-square-foot pad in a highly desirable area with Lowes' Center in West Tucson. Near a new Fry's store and Tractor Supply across the street.
Sprint, controlled by Japanese billionaire Masayoshi Son, the owner of Softbank, converted several hundred Radio Shack locations into Sprint corporate stores last year when Radio Shack filed Chapter 11 for a second time. In an attempt to keep the doors open on 1,740 stores, RadioShack had struck up a partnership with Sprint during its first bankruptcy, inviting the mobile carrier to co-brand with the company and set up smaller stores within its own.
At the time, Sprint viewed RadioShack's retail footprint as a way to quickly scale up its own business, and RadioShack hoped to benefit from increased liquidity in the form of rent and commission payments from Sprint. However, the relationship did not yield the benefits RadioShack had hoped and the Sprint RadioShack experiment ended with RadioShack's second Chapter 11.
Debbie Heslop, CCIM, of Volk Company in Tucson represented the investor and Ellen Golden of Goldsmith Real Estate represented the seller, Transbay Capital, LLC of California.
For more information, Heslop can be reached at 520.326.3200 and Golden should be contacted at 520.219.3100.
To learn more, see RED Comp #5433.