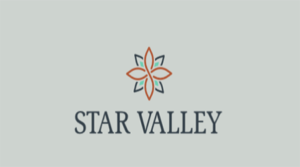 TUCSON, ARIZONA — A new era has begun at the Star Valley master-planned community in Tucson's southwest sub-market. Richmond American Homes and Meritage Homes each purchased lots for a combined total of 245 lots that will signal the re-start of this community, that has been quiet for almost a decade.
The project was initially purchased by Michael Geddes and Rick Andreen of Scottsdale in 2019. Earlier in 2020, Geddes and Andreen partnered with Sunbelt Holdings to develop the remainder of the project. Sunbelt Holdings has emerged as one of the largest master-developers in the Tucson region, developing well known projects as La Estancia, Red Rock Village, and Sycamore Canyon.
Richmond American Homes purchased 138 lots 47'x115′ for $7,134,600 (finished price of $51,700 per lot). Meritage Homes purchased 107 lots, 40'x115′ for $4,708,000 (finished price of $44,000 per lot).
"We are very excited to re-launch Star Valley with these first round of lot closings and look forward to developing lots for our homebuilding partners for many years to come in this project," said Rick Andreen (GAC Star Valley). "Star Valley is an established community with years of strong performance. The timing is perfect to re-launch this community. The lot sizes will allow for homebuilders to offer high quality, affordable homes in close proximity to Tucson's employment and in a master-planned setting."
The transactions were handled by Will White and John Carroll of Land Advisors Organization in Tucson. Land Advisors has the marketing assignment for all lot sales at Star Valley.
"Star Valley's timing was very good," White commented.  "The homebuilders have been very active in the pursuit of entry-level product and they are targeting lots that are "shovel ready" and can deliver new communities in 2021 and 2022. Star Valley will have a long runway for homebuilders and we expect a great deal of of activity from this project for many years"
For more information, White and Carroll can be reached at 520.514.7454.