Stonebriar Closes on Former Fry's for VASA Fitness in Tucson for $4.2M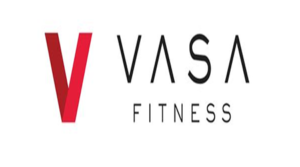 TUCSON, ARIZONA — Stonebriar Commercial Finance Realty Capital, dba SCF RC Funding IV LLC, of Princeton, NJ purchased the property at 3920 E Grant Road in Tucson for $4.2 Million ($83 PSF).
The 50,688-square-foot former Fry's store and gas pad on 4.96 acres at the southeast corner of Alvernon and Grant had been closed for about a year and will be redeveloped for a VASA Fitness Center.
VASA Fitness has been expanding rapidly in the Phoenix area and recently announced two new locations set to open by the end of 2019, and one that is set to open Spring 2019. They have already started selling memberships for these Phoenix locations and have opened the door to their first preview center in Chandler on October 1, 2018.
VASA Fitness, an Orem Utah based company, is a full amenity fitness center whose mission is to UPLIFT everyone through fun and happy fitness. The amenities that will be featured at these brand-new Arizona locations are:
Cardio & Weights
Olympic Lifting Area
Studio Cycle Classes
Basketball Court
Fitness Cinema
Group Fitness Classes
Hydro-Massage Lounge
KidCare Facilities
Pool, Spa & Sauna
Personal & Group Training
Tanning & more!
The property in Tucson was sold by Smith's Food and Drug Centers, Inc. from Denver, Colorado. Tyson Switzenberg of JLL in Phoenix represented the seller in the transaction.
There was no opening date announced for the Tucson VASA Fitness.
Stonebriar Commercial Finance is a rapidly growing diversified commercial finance company seeking to provide creative financing solutions for middle market and unrated borrowers that are underserved in the current market from a capital perspective.
To learn more, see RED Comp #6280.