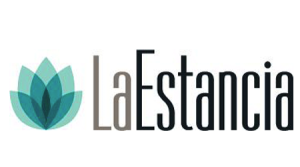 TUCSON, ARIZONA, May 5, 2023 --Sunbelt Holdings entered the Tucson market in 2013 with the purchase of La Estancia and has since grown to one of the more active master-developers in the metro area. If you are a Tucson homebuilder, you are either in a Sunbelt community or considering one. With a portfolio of six large-scale masterplans located strategically around Tucson, Sunbelt appears to be positioned to become the largest provider of single-family lots in the marketplace over the next decade. Sunbelt's growth comes at a time when the Tucson land and housing market is showing signs of a restart following last year's pause in the wild acquisition wave. Sunbelt currently is in the final stages of approvals on 1,200 final platted lots that will be offered in the second half of the year.
Greg Mohl, vice president and head of Sunbelt's Tucson operations, states "We have been very happy with the performance of the Tucson market. We continue to evaluate the need and format of lot delivery in the market and believe that we can assist the homebuilders in multiple locations to help them grow."
Real Estate Daily News reached out to Sunbelt Holdings to get the latest on the various Tucson projects and their timeline.
Project Updates:

Sycamore Canyon- Sycamore Canyon was purchased in 2016. The property is the last part of the existing master plan and was platted previously for approximately 450 lots. We were attracted to the aesthetics of the high desert setting and views as well as the close proximity to Vail Schools, the newest of which is onsite. We sold a large portion of these lots – a combination of 60' wide and 80' wide products - to Lennar in late 2021. The construction of those lots is nearing completion and the views are fantastic. They surround the elementary school and have sweeping views of the entire city. The pipeline of platted and engineered lots includes approximately 90 lots with widths in excess of 80'.

Star Valley - Star Valley was purchased in partnership with Rick Andreen and Mike Geddes in 2018. Timing was very good for this acquisition, and we were able to swiftly position a four-homebuilder team that includes, Meritage Homes, Richmond American Homes, Lennar and LGI Homes. Those builders have purchased a combined 935 lots to date and will likely be expanding their positions with new lots in 2023-24. The project has approximately 1,000 lots remaining to develop and was designed to allow our current homebuilders to move seamlessly from one phase to their next. Current approved platted and engineered lots include approximately 350 lots in a combination of 40' and 45' lot widths.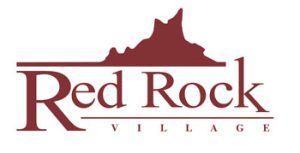 Red Rock Village - Red Rock Village was purchased in 2018 and the community's existing infrastructure and location adjacent to Interstate 10 were significant attractions. Following our acquisition, we were able to deliver almost 650 lots in 18 months to a homebuilder team comprised of Richmond American Homes, Lennar and LGI Homes. As we move into 2023, we are excited for Red Rock's ability to deliver relatively affordable homes to families in Tucson, but also those employed in the growing market between Marana and Pinal County. Of the 2,000 remaining lots in the master plan, approximately 170 lots have been final platted and engineered and are shovel-ready in 2023 These 40' and 45'-wide lots represent the first offering in the north phase of the project.

Monarch - Monarch is extremely well-located, just north of Gladden Farms in the Town of Marana, and platting and engineering was initiated in 2020. This project has land for approximately 1,400 residential units and mixed-use commercial. We are excited to see the large amount of industrial distribution nearing completion at the adjacent Southern Arizona Logistics Center.  Monarch has 550 platted and engineered lots of various sizes that are shovel-ready for one or an assembly of homebuilders. Monarch is surrounded by the best amenities that Marana has to offer and will provide an exciting opportunity for future homebuyers in the Town.
Verano - Verano was purchased in 2021 and is moving swiftly through the entitlement process. We are pleased to see the larger employment announcements in the immediate area, and we believe that timing of final plats for the first phase of approximately 500 lots in mid-2024 will be excellent. Verano has approval for 2,000 lots predominantly 40', 45' and 50' in width.
The Sunbelt Holdings projects are marketed by Land Advisors in Tucson.
Will White with Land Advisors, who handles the marketing of all the Sunbelt portfolio in Tucson said, "Sunbelt Holdings has been forward-looking in all our discussions about the Tucson market. Sunbelt's projects are located throughout the Tucson metro area by design. You've got a very strong group, with a ton of experience, and they will be the dominate supplier of lots in Tucson for many years."
Mohl at Sunbelt added "We are very excited for the release of our next phases of lots in the Tucson market. We are happy to see the homebuilders selling better than anticipated into 2023. Our main goal for the past 12 months has been to advance engineering on the next phases of plats in our Tucson masterplans. We want to offer the homebuilders a seamless lot inventory within our projects and it looks like we will have the ability to do that in each project for the next several years."
"We are sold on Tucson's future, from job growth and economic opportunity to the increasing population growth. We are excited to bring a large amount of the region's lot inventory forward and advance the market alongside our homebuilder partners," Mohl added.
Sunbelt's growth in Tucson over the past decade has been impressive. The homebuilding market in Tucson has shown improvement and is faced with a well-documented lot supply shortage. It looks as if the Sunbelt strategy may prove to be a winning formula for years to come.
For information on Sunbelt's projects, please contact Greg Mohl in Tucson, gmohl@sunbeltholdings.com. All homebuilder inquiries please contact Will White-Land Advisors Tucson 520-514-7454, wwhite@landadvisors.com.