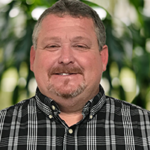 PHOENIX, AZ – San Diego-based Sunrise Management – which has specialized in the management of multifamily properties since 1978 – has added J. Monty Petersen to its Phoenix team as regional project director.
Reporting to Suzanne Reinke, regional vice president of operations for Sunrise, Petersen will oversee build outs and renovation projects for the company's Arizona multifamily portfolio, working closely with regional real estate managers, property managers and regional maintenance directors on project approvals, project strategy and timelines.
"Monty's vast and diverse experience in all aspects of maintenance and building services will serve our many renovations projects well as we continue to expand our project management services throughout the Phoenix region," said Joe Greenblatt, president and CEO of Sunrise Management.
With nearly 30 years of construction, property management, asset preservation and maintenance experience, he is well equipped for the job. Prior to joining Sunrise, Petersen was director of national accounts for Phoenix-based AZ Partsmaster – a nationwide supplier of property maintenance parts – where he was responsible for developing and growing business. Before that he was vice president of building services for Gorman Services Inc. also in Phoenix. Additional past experience includes working as construction services director at Equity Residential and regional capital manager for Archstone-Smith, both in Scottsdale, Arizona.
He holds various certifications including certified pool operator (CPO), Occupational Safety and Health Administration (OSHA) and heating, ventilation, air conditioning (HVAC).