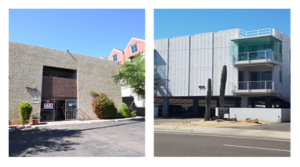 Phoenix, Arizona – With the Arizona sun, sports arenas, shopping, dining, entertainment and the Roosevelt Row arts district, no wonder why Downtown Phoenix is booming.  New and established companies are flocking to grow and expand their businesses into the trending corridor where plush hotels and educational facilities surround the buildings alike. SVN Desert Commercial Advisors, Justin Horwitz and Paul Borgesen III are two brokers in the downtown Phoenix area that are integral part of the growth.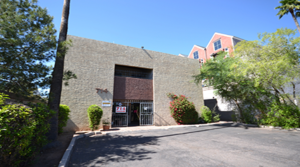 Just recently, the dynamic downtown expert team closed on two properties within a few miles of each other from downtown Phoenix to the central Phoenix corridor.  The 7,156-square-foot property located at 714 N. 3rd Street sold for $800,000 just south of the Roosevelt Row Arts District in downtown.  SVN represented the sellers in the transaction.  After owning this and many other properties in the downtown area for generations, the Matz family elected to begin the process of liquidating its holdings.  Horwitz stated, "We are so excited to see this building particularly sell to such a solid buyer."  Local business owner, Mike Little worked hand in hand with the seller to acquire the property.  Little plans to move his own business into the building while also continuing to offer rental space to the community.  "It's nice to know it's in equally as good of hands moving forward," said Horwitz.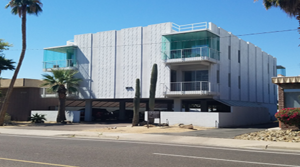 Just right up the street off 3rd Ave, is another sale for $860,000.  The property is located at 3130 N. 3rd Ave. in Phoenix right on the backside of Park Central Mall.  Horwitz and Borgesen III also represented the seller in the sale transaction.  Seller 3130 North Third Ave, a joint venture and the buyer, Nogachi, LLC is excited to come in and make some immediate changes.  The husband and wife team owns a CPA and law firm respectively. Ruger and Magaly Fontes plans to renovate the 8,668-square-foot building and occupy a portion while leasing back a small portion of the building to the seller who also has an existing law firm.
Horwitz stated, "We are really looking forward to seeing this building post renovation and to watch that immediate area blossom with everything planned at Park Central Mall across the street."  Park Central Mall was once a retail jewel in the desert and in the process of a $57 million project to revitalize the property.  With all the mixed-use projects with restaurants, office and other amenities, this will location will add value to the development in the area.