Aztera creates 30,000 SF 'Hub of Innovation' in Central Tucson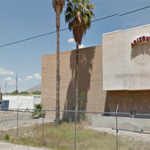 Aztera Properties, LLC (Manny Teran, manager) purchased an approximately 30,000-square-foot office/manufacturing facility in two buildings at 1120-1140 N Anita Avenue in Tucson for $1.25 million ($42 PSF). The property is at I-10 and Speedway Boulevard in Central Tucson and formerly occupied by Victory Motorcycles.
Technology innovation is the driving force of Aztera, and with four sister companies currently under one 5,000-square-foot roof, the company is expanding into what Teran calls a "hub of innovation". From thermostat interfaces, to flow batteries and solar enhancements, the company provides diverse technological solutions to specialized problems with a team of mechanical, electrical, and software engineers.
In 2011, Teran realized there was a need for customer-focused technology development, and he launched Aztera to respond. The company worked closely with Tech Launch Arizona (TLA) in creating a domain list of experts. TLA under the leadership of Dr. David Allen works with technology companies to commercialize UA technologies and facilitate industry-sponsored research. Aztera worked with TLA to compile a list of 13,000 domain experts who could be called on for specific expertise as the need rises.
For instance, when two TMC nurses approached Aztera with a better idea on how bed-ridden patients could be turned using technology, instead of the current lumbersome pillows and a sheet method, the TiltRite patient turning system was engineered and developed.
Acomni, another sister company, developed a Wi-Fi enabled HVAC monitoring device that allows users to visualize their energy expenses. Users have complete control over the unit and interfacing to the power grid. Power companies can then smooth out power use throughout the gird.
BrockTek, a company purchased by Aztera three months ago, has developed a product called Sun Sweep, a system used to clean solar panels in large commercial solar fields without the use of water. Space for manufacturing of Sun Sweep will be done at the new facility.
BrockTek also has an unmanned aerial and ground systems design and manufacturing company. The company provides complete solutions for aerial and ground data gathering, processing, and analysis in order to deliver strategic and actionable information to clients in military and defense, as well as across a variety of civilian sectors. The BrockTek team is comprised of highly specialized and diverse skillsets in systems design & integration, research & development, composites, custom machining, custom software design, and CAD modeling.
Engineer and entrepreneur, Manny Teran told us, "The two buildings purchased will become a hub of innovation, with manufacturing in the building to the north and offices in the southern building, separated by an installation of solar panels and a few Tesla battery stations on just over 2 acres."
Gary and Randy Emerson of GRE Partners, LLC represented the seller, the co-trustees of the Louis W. Barassi Revocable Trust of Tucson and Bob Davis of Tango Commercial Real Estate (formerly of Rein & Grossoehme) represented the buyer.
To learn more the Emersons can be reached at 520.777.4949 and Davis cam be reached at 520.906.5682.
For more details on the products being marketed by Aztera go the the websites https://www.acomni.com/, https://www.brocktekus.com/, and https://www.tiltrite.com/ for more information.
Details on this sale transaction can be found at RED Comp #3262.