Tucson Development Activity Continues at Respectable Pace
Three Land Sales in Northwest and Broadway total over $3.7 Million for the Week

TUCSON, Arizona — Circle K Stores, Inc. has purchased 2.36-acres of raw land at the southeast corner of Ina Road & Silverbell Road in Marana, from Ina & Silverbell 1, LP and Denton Investments (Don Denton, manager) for$1.25 million ($12.16 PSF).
The site will be used for construction of a new 4,500-square-foot Circle K store and fueling station.
Circle K has been a successful convenience store operator for over 50 years. There are more than 3,300 Circle K stores across the USA and over 4,000 international locations. Circle K is mainly located in the Southern, Western, Southwestern, and Midwestern United States. Internationally, Circle K has stores in Mexico, China, Japan, Guam, Vietnam and the United Arab Emirates.
Brian Gast of Velocity Retail Group in Phoenix represented the Buyer and Andrew D. Sternberg was with Oxford Realty Advisors representing the Seller in the transaction and is now with NAI Horizon in Tucson.
For more information, contact Gast at 602.682.8155 and Sternberg at 520.729.1694.
To learn more, see RED Comp #4790.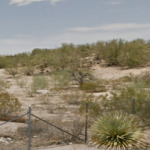 DAZ9-Ina Overlook, LLC (Michael Sarabia, member) sold 5.95-acres at 7417 N Thornydale Road in Marana to Ocean WH Medical Solutions of Corpus Christi, TX (Willard Hammonds II). The buyer is a developer and plans to construct a 100+ Assisted Living and Memory Care facility. The new building to be built will be approximately 50,000-square-feet with 105-120 beds. Development plans have been submitted with amendments from neighborhood meetings.
The raw land parcel commanded a sale price of $1.25 million ($4.82 PSF).
Michael Sarabia with DSW Commercial Real Estate, formerly the DESCO Group, was self- represented in the transaction. Pat Welchert was with Cushman and Wakefield | Picor at time of sale and is now with Alpha Commercial Real Estate Service
For additional information, Sarabia should be reached at 520.297.8329 and Welchert is at 520.360.9394.
To learn more, see RED Comp #4762.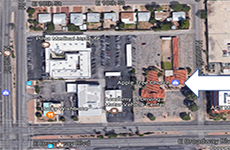 Shenitzer Properties, LLC (Steve Shenitzer) and BBV Investment LP, LLP (Bill Viner) bought the Tucson Full Gospel Church property at 4741 E Broadway Blvd in Tucson for $1.2 million ($14 PSF) for land value. There were 16,410-square-feet of church buildings on the property that buyer will raze for retail redevelopment.
The 1.97-acre lot is at the northwest corner of Mountain View Avenue and Broadway Blvd, just east of Swan Road. The redevelop project is to include one or possibly two retail users. There has already been an unidentified single user who is considering the full parcel.
James Marian with Chapman Lindsey Commercial Real Estate Services represented the buyer, and Chris Tsighis and Patricia Ho with Coldwell Banker of Tucson represented the seller in the transaction.
For additional information, Marian should be reached at 520.747.4000 ext. #106, Tsighis is at 520.745.4545 and Ho can be contacted at 520.577.7433.
To learn more, see RED Comp #4768.