Ribbon Cutting Ceremony Monday for DEK Hockey – Everyone Plays!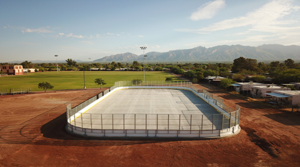 TUCSON, ARIZONA – A ribbon cutting ceremony on the newly constructed DEK Hockey Rink at Doolen Middle School will be held Monday, July 23, at 10:30 am by Arizona Coyotes, Tucson Roadrunners and their initiative partners, TUSD, Boys and Girls Clubs, KuKazi and City partners, that stepped up to make this special gift possible.
Doolen Middle School is located at 2400 N Country Club Road in Tucson, a perfect site for the first DEK Hockey rink in Tucson.
DEK Hockey is among the fastest growing sports in North America and this will be the first DEK Hockey home in Tucson.  Doolen Middle School was selected for this inner-city project and shared with the Boys and Girls Club sports programs already in place.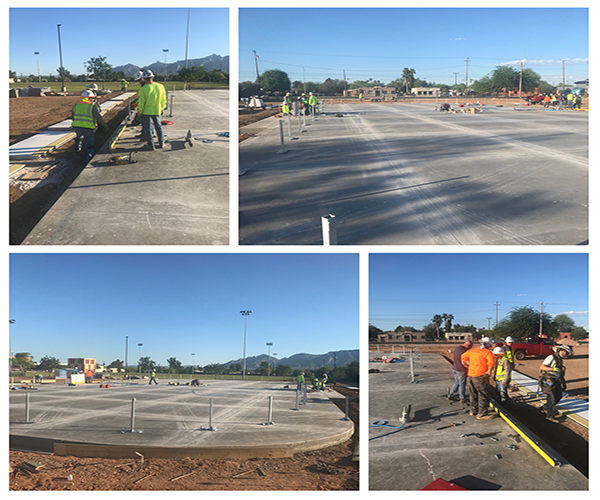 The multi-sport surface and solid surface flooring design, offers superior performance for DEK Hockey, Ball Hockey, Inline, Street Hockey, Indoor Soccer, Volleyball and many other indoor/outdoor sports.  DEK Hockey avoids the costs associated with ice hockey for everyone to play!
The rink's unique solid-surface composition provides smoother, friction-free performance, required by the high-tech plastic wheels on today's high performance inline skates, however, the technology benefits all sorts of performance shoes and gear for multi-sport usages.
The quadrilateral design system makes the flooring smoother, so the action is quicker and "puck/ball chatter" is eliminated. Its many features, including the Sports Flexgrip system, designed to reduce athletes stress from rapid starts, stops and changes of direction, makes this surface an ideal and true multi-sport surface.
The Open-Grid surface is designed for year-round outdoor use and provides perfect traction in any weather condition, even the extreme heat of the region's summers. The FlexGrip technology is in play to eliminate leg fatigue and enhance peak performance.
The Coyotes have graciously donated the rink to TUSD and Boys and Girls Club.
Commenting on the new facility, Mark Irvin, CCIM, SIOR at Mark Irvin Commercial Real Estate and Emeritus Board Member with Boys and Girls Club of Tucson said, "I think what's really cool about all of this is not just who came together to make it happen but also who is going to be able to use it, namely our community. In the morning it will be used by the UA Hockey Club. When school opens Doolen Middle School will have exclusive use.  Then, when they close and the Boys and Girls Club opens, the rink will shift to them. When they close, it will be available to the public, and also available over the weekends."
"It can also be reserved, for a fee, by those who are doing DEK Hockey leagues and other activities. All of this will be managed by the Boys and Girls Clubs."