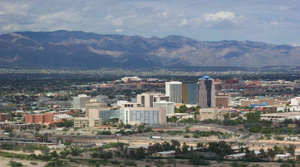 TUCSON, ARIZONA — Tucson Association of Realtors (TAR) has released stats for March 2018. The average sales price decreased 1.04% this month to $246,514 from $249.095 in February, while total home sales pushed up 33.47% to $360 million from last month's number of $270 million, per the Tucson Association of REALTORS® Multiple Listing Service.
The average list price of $246,514 is a decrease of 3.43 % over last month's number of $255,269 and the median selling price is up 1.45% to $210,000 from $207,000 in February. This is also an increase of 6.60% since this time last year.
Unit sales jumped from 1,084 homes last month to 1,462 homes this month, up 34.87% but slightly lower by .07% from March 2017.
Total Homes Under Contract increased from 1,998 in February to 2,157 this month.   The highest activity was in the Northwest area followed by the Central submarket.
Highlights from TAR's Residential Sales Report:
New listings of 1,962 rose from 1,776 last month, a 10.47% increase.
Total active listing of 3,186 decreased from last month's 3,293, a 3.25% drop.
Average days on market for March dropped to 43 from 49 days last month.
Conventional loan sales of 43.6% exceeded Cash Sales of 27.6%
Refer to full March sales report for graphs and additional information at: http://www.tucsonrealtors.org/mlssaz/mls_statistics