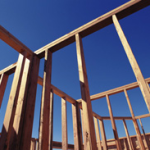 SCOTTSDALE, AZ — Taylor Morrison Home Corporation (NYSE: TMHC) and Pulte Homes (NYSE: PHM) have announced a joint venture to acquire approximately 410 acres of land in North Phoenix from the Arizona State Land Department and develop it into a new master plan community. Development of the site is slated to begin in spring 2017 and will feature multiple product offerings from the Taylor Morrison and Pulte brands.
The Taylor Morrison / Pulte joint venture group was the successful bidder for the parcel at the State land auction on March 3 for approximately 1,200 lots on more than 400 acres of land, which sits adjacent to the existing Desert Ridge master plan community in the highly desirable North-Phoenix submarket. Teh property commanded a sale price of $100 million ($243,900 per acre).
"I am very pleased by the outcome of the State land auction," said Brad Schoenberg, president of the Taylor Morrison Phoenix division. "We have had our eye on this property since 2013, when we first became an applicant for it with the State, and strongly believe – even three years later –  that it holds significant value and potential as part of Taylor Morrison's portfolio. I look forward to beginning the development process and bringing the Phoenix homebuyer what they want in their most important investment."
Pulte Arizona division president, Scott Wright, said the company looks forward to partnering with Taylor Morrison on building a quality new community in North Phoenix.
"This is a very sought-after location next to great retail, dining and with easy freeway access to all parts of the Valley," Wright said. "This is an ideal community setting in a great location, and we are excited about the opportunity to collaborate with Taylor Morrison to develop a beautiful, well-planned new master plan in the Desert Ridge area."
The collaboration brings together two highly experienced teams that are committed to building a quality master plan with world-class amenities, innovative home designs and vision for excellence.
"Our shared vision is to create a new master planned community that will be a point of pride for the Desert Ridge area, and the future residents who will call it home," Schoenberg said.