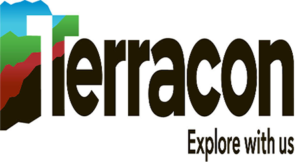 Funds to be provided for geotechnical and civil engineering student stipends 
Tucson, Ariz. (August 11, 2023) – The Terracon Foundation announced a $5,000 grant to University of Arizona (UA) to support geotechnical and civil engineering student stipends.
"Terracon's relationship with UA has been growing for more than 25 years," said Derek Koller, office manager/principal in Terracon's Rocky Mountain Division. "With this grant, we hope to forge new bonds with the university's civil engineering college and strengthen our brand recognition on campus to help recruiting efforts in a highly competitive profession."
The University of Arizona, the state's land-grant university with two medical schools, produces graduates who are real-world-ready. Recognized as a global leader, UA is also a leader in research, with more than $770 million in research expenditures in fiscal year 2021 and ranking 20th among public universities and 36th overall among public and private universities. Learn more at https://www.arizona.edu/.
The Terracon Foundation encourages employees to submit grant requests each year for organizations focused on education as well as the built and natural environment. To date, the Terracon Foundation has granted nearly $4 million to community organizations, universities, dependents of employees and disaster relief efforts.