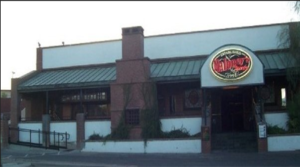 TUCSON, Arizona — There are three multifamily projects in various stages of development that could bring as many as 1,000 new housing units near downtown Tucson.
On Tuesday, the Tucson City Council gave its nod of approval for PAD rezoning of 213 N Fourth Avenue, to replace Maloney's Tavern and a warehouse with a multilevel apartment complex with commercial and retail ground floor use. The rezoning makes way for local developer, Partners on Fourth Investments, LLC (Steve Fenton, manager) to raze the existing buildings and build either condos and or apartments on the 1.68-acre site. The buildings' height or exact number of units has not been determined, but it's believed to be between 11 to 14 stories with 250-300 units.
Mark Irvin of Mark Irvin Commercial Real Estate and a member of the Rio Nuevo District Board said he fully supports the addition to Fourth Avenue.
"Although it is just outside of the Rio Nuevo boundaries, this new development sits on the footsteps of downtown and will have a profound impact," said Irvin.  "It is a great addition to our ongoing efforts downtown and is just what employers looking at downtown Tucson appreciate.  It will definitely help in our recruitment of firms to Tucson and enhance our efforts for Rio Nuevo.  It provides a great option for folks who want to truly experience living in and around the Central Business District.  Having the Modern Streetcar stopping in front of the property only adds to the ability to walk or take public transit in and around the area. The unanimous vote by our City Council speaks volumes about the project and the mutual efforts by so many in and around downtown."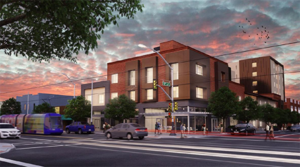 A second proposed development, Union on Sixth, is planned at the southwest corner of 4th Avenue and 6th Street and stretch west, back to 5th Avenue.  The developer is EdR, a  Memphis-based developer, describes the project as consisting of 250 housing units and approximately 8,000-square-feet of ground floor retail, as well as around 200 parking spots.
The height step down to around 3 stories where the development is directly fronting Fourth Avenue.  While the portion of the development fronting Fourth Ave would still be multiple stories, the 7-story portion would be set back 200 feet to the west of Fourth Ave, beyond what is now Herbert Ave.  The footprint shows the majority of the development fronting 6th Street and 5th Avenue, although it would obviously have a portion fronting Fourth Ave, occupying the space where the FlyCatcher building currently sits.
The complex is described by EdR as not a student housing project, but a housing project aimed towards graduate students and young adults.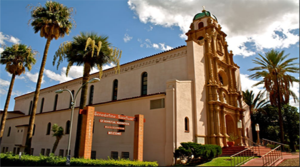 Both Maloney's and Union at Sixth are to the north of downtown. To the east in midtown, is yet a third housing project planned, the former Benedictine Monastery at 800 N Country Club Road. Local developer, Tucson Monastery, LLC (Ross Rulney, manager) purchased the 80-year old monastery from the Sisters of Perpetual Adoration for $5.925 million with plans to build a seven-story, 300-unit luxury condos or apartments.
For about 75 years, the Benedictine Sisters of Perpetual Adoration had called the monastery home and their decision to sell to Rulney was in large part due to being a local developer, despite not being the highest bidder.
"This iconic property is a Tucson treasure," Rulney said. "We've been meeting with the Miramonte and Sam Hughes Neighborhood Associations. Neighbors are concerned about student housing and that's why the luxury condos seems to appeal more. We have established a working relationship with the neighborhoods."
Rulney told us he will submit a formal application for height and density rezoning in about two weeks to the City.
These proposed projects still have a long way to go in terms of development, with a series of regulatory hurdles ahead before developers could conceivably begin construction