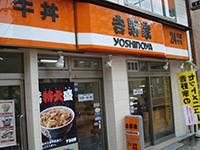 These three sales I thought were unique, one-of-a-kind sales in Tucson this week, although all are unique for different reasons, I just found them interesting little properties.
Taiwan Investor Sells Tokyo Rice Bowl on Campbell
Wei-Chuan Lei and Yu Hua Shao Lei of Taiwan have owed the property at 2807 N Campbell, home of Toyko Rice Bowl Restaurant for 20-years. The Tokyo Rice Bowl has been in the building for almost the same amount of time.
Jason Wong, CCIM, who represented the Lei family 20-years ago when they acquired it, recently purchased it from them for $240,000 ($209. PSF). The 1,146-square-foot building (built 1975) will continue to be leased to Tokyo Rice Bowl.
There were no other agents involved in the sale. To learn more Wong should be reached at 520.603.1191.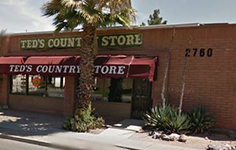 Drawing Studio Purchases Former Ted's Country Store
Brenna Lacy of Volk Company represented The Drawing Studio in its purchase of the former Ted's Country Store at 2760 N Tucson Blvd in Tucson. The property consists of a 3,136-square-foot building (built 1980) on 39,412-square-feet of land, allowing room for future expansion of the non-profit's facilities.
The purchase price was $460,000. The seller was the Contes Family Trust (Theodor & Angeline Contes, Trustees) which was represented by Buzz Isaacson of CBRE in Tucson.
Brenna Lacy also serves on the board of directors for the non-profit. To learn more Lacey can be reached at 520.326.3200 and Isaacson is at 520.323.5151.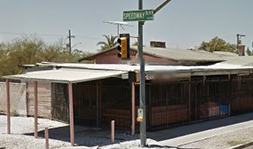 Fruit Stand at Speedway & 6th Avenue Sold
Rob Tomlinson of Cushman & Wakefield | Picor represented the seller of the fruit stand and residence at 1101, 1125 N 6th Avenue and 135 E Speedway in Tucson. Mary A Gruber, LLC (Michael Goodman) purchased the 1,153-square-foot structure that sits on a 16,041-square-foot lot for $150,000 for land value.
The seller was Miller & Holmes of Hudson, WI who for the past 55 years has rented the fruit stand and house built in 1918. Paying $500 per moth at time of sale.
To learn more Tomlinson may be contacted at 520.546.2757