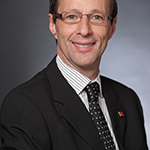 Tucson, AZ-Larsen Baker LLC has promoted three company executives to new positions at the real estate company.  The Director of Leasing, Andy Seleznov, will take on added responsibility as Director of Operations.  Associate Melissa Lal was promoted to Director of Real Estate for the company.  Office Manager Jennifer Raimondi was promoted to the Director of Administration
Andy Seleznov, CCIM has been with Larsen Baker for over twelve years.  He will now be responsible for the property management of over 2.4 million- square-feet of commercial properties in the Larsen Baker portfolio, as well as continuing in his position as Director of Leasing for the company.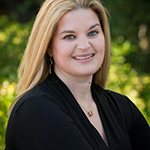 Melissa Lal, CCIM joined Larsen Baker in 2006.  As Director of Real Estate, Melissa will head investor and lender relations, investment due diligence, real estate analysis, property acquisitions and dispositions, and with Director of Finance Laurie Weber CCIM, oversee the financing and refinancing of the $300mm Larsen Baker portfolio. Melissa will continue her leasing agent responsibilities as well as becoming the Director of Real Estate.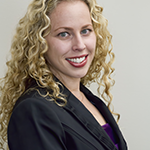 Jennifer Raimondi has been with Larsen Baker for over 14 years.  As the company's new Director of Administration, Jennifer is responsible for property accounting, payroll, bookkeeping, accounts payable and is the company's HR Director.
"Larsen Baker experienced a devastating loss when partner and friend Don Baker and wife Dawn Baker perished in an airplane accident in January" said Larsen Baker Principal, George Larsen.  "The company has rallied after the loss, and these three executives, along with our entire 30 employee team, have worked tirelessly to get Larsen Baker through a difficult transition and ready to continue its role as a leading real estate investment and development company in Tucson".
Larsen said the company was overwhelmed with the outpouring of love and support to Don, his family and Larsen Baker in the aftermath of the accident.  He thanks the many friends and industry executives who helped Larsen Baker during this difficult time.
George, Andy, Melissa and Jennifer can be reached at larsenbaker.com or (520) 296-0200.