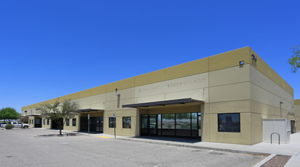 TUCSON, Arizona – The following three sales of industrial properties were sold to owner occupants for an aggregate price of $2.263 million ($85 PSF):
Rainforest Plumbing and Air based in Mesa, Arizona is expanding into Tucson. Its owner, Ike Tippetts, bought the industrial building at 2115 E Valencia in Tucson for $1.205 million ($93 PSF).
The 13,000-square-foot building (built 2008) was occupied by three tenants at time of sale and with the buyer occupying the remaining 3,900-square-feet, the property is 100% full. The building is one of four at Valencia Road Condominium, located near the Tucson Airport.
Rainforest Plumbing & Air started in 1999 as a 2-truck operation. President and founder, Ike Tippetts, having graduated with a Masters in Business Administration, found himself answering phones and dispatching around the clock! The commitment was to "do whatever it takes." Rainforest is best known for its specialized support role for property maintenance supervisors, assisting them whenever needed and taking on specialized projects that may exceed the scope of equipment or capabilities.
Dean Cotlow of Cotlow Company in Tucson represented the seller, Valencia Ventures Group. Tyson Breinholt of Commercial Properties in Tempe represented the buyer.
For additional information contact Cotlow at 520.881.8180 or Breinholt at 602.315.7131.
To learn more, subscribers can access RED Comp #8123.
*          *          *          *          *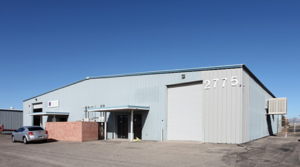 Campbell Technologies, LLC of Tucson (Keith Campbell, manager) purchased the industrial property at 2775 East Ganley Road in Tucson for $635,000 ($63.50 PSF). The 10,000-square-foot building was half occupied by Electric Supply at time of sale, a tenant that had been there for 25 years.
Tres Banditos of Tucson (Dean Cotlow, manager) was the seller and developer. It was constructed in 1993. The investor purchased for investment in this all cash transaction.
Dean Cotlow with Cotlow Realty represented the seller in the transaction and the buyer was self-represented.
To learn more, subscribers should see RED Comp #8062.
*          *          *          *          *
The Cooler Guyer bought the industrial building at 912 South Park Avenue in Tucson for $423,000 ($118 PSF) to owner occupy. The 3,600-square-foot building (built 1994) is located in the I-10/Aviation Parkway corridor and sold with 18,000-square-feet of excess land.
The buyer, 912 S Park Ave (Damian Fiorillo, manager) dba The Cooler Guy plans to occupy the existing building and contractor yard and construct an additional 8,000-square-foot building on the adjoining lot for Pima Bear Construction & Maintenance, also owned by Damian Fiorillo.
The seller, Park Avenue Property, LLC of Scottsdale (Jay Strako, manager) bought it in December 2019 and had intended to occupy the property before that changed.
Tony Reed and Kelly Doty with Long Realty represented both the buyer and seller in this sale and the previous one.
"There was a great deal of interest shown in this property," said Doty. "I could sell another dozen like this right now, if we had the inventory in this size and I-1 zoning."
For more information, Reed should be reached at 520.918.5189 and Doty can be contacted at 520.603.3491.
To learn more, subscribers should refer to RED Comp #8085 and #7406.