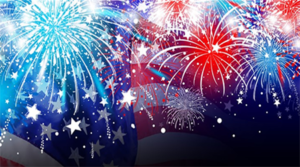 Buy them at Food City, Pizza Hut or Cactus Bowl through July 2 to get free parking
PIMA COUNTY – Kino Sports Complex has partnered with Pizza Hut, Food City and Cactus Bowl of Vantage Bowling Centers to sell tickets for its 4th Annual Diamonds in the Sky Celebration on Thursday, July 4 at Kino Veterans Memorial Stadium, 2500 E. Ajo Way. Tickets purchased in advance from one of these retailers will include free parking on the day of the event. Independence Day festivities include an All-Star baseball game featuring the Sun Belt College League, music, giveaways at the door, games, food, activities for kids and a post-game fireworks display.
General admission tickets only $4 and free for kids 5 and under. Buy them at Cactus Bowl, 3665 S. 16th Ave or any Pizza Hut or Food City store through July 2. Tickets also available at the Kino Sports Complex administrative offices, 2500 E. Ajo Way, from 8 a.m. to 4 p.m., Monday through Friday and during Sun Belt College League game nights at Kino Stadium every week from 6 to 9 p.m., excluding Wednesdays and Sundays.
The 4th Annual Diamonds in the Sky Celebration will take place at Kino Veterans Memorial Stadium, 2500 E. Ajo Way. Arrive early to get a good seat for the All-Star game and the post-game fireworks display. Seating is first-come, first-served. Gates open at 5 p.m. To purchase tickets on the day of, the Box Office will open at 2 p.m.
Inside the stadium, the celebration will continue through the night with giveaways, music, games with prizes, food, exhibitors, jumping castles, face painting, and more.
During this event, Kino Stadium will enforce its clear bag policy, which requires visitors to bring personal items inside a clear plastic vinyl bag that does not exceed 12" x 6" x 12" or a small clutch bag no larger than 4.5" x 6.5". The Stadium will also apply its no outside food and beverage policy, with the exception of one 16 oz bottled water or sports drink per person.
For more details, visit the Diamonds in the Sky Celebration page or the Kino Sports Complex Facebook page.