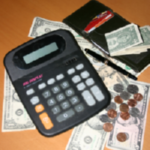 The June numbers of the US Labor Department were announced today for May unemployment rates. The unemployment rate was lower in May than a year earlier in 253 of the 372 metropolitan areas, higher in 86 areas, and unchanged in 33 areas, according to the U.S. Bureau of Labor Statistics. Twenty-seven areas had jobless rates of at least 10.0 percent, and 37 areas had rates of less than 5.0 percent. Two hundred seventy-seven metropolitan areas had over-the-year increases in nonfarm payroll employment, 86 had decreases, and 9 had no change.
While Wall Street experts were predicting the economy to add 165,000 jobs, the better than expected monthly number of 195,000 is in line with the average monthly gain of 182,000 over the prior 12 months. This giving rise to more speculations that the Feds will step back its stimulus to the economy and raise interest rates.
Along with job creation, the Fed is also watching unemployment levels that is given in a separate survey. This survey from the Department of Labor that tracks unemployment remained at 7.6 percent, unchanged from the previous month.
The unemployment survey goes on to say that Yuma, Ariz., and El Centro, Calif., had the highest unemployment rates in May, at 30.8 percent and 22.8 percent respectively, with seasonal agriculture coming to a close.
Bismarck, N.D., had the lowest unemployment rate, 2.4 percent. A total of 205 areas had May unemployment rates below the U.S. figure of 7.3 percent, 154 areas had rates above it, and 13 areas had rates equal to that of the
nation.
Yuma, Ariz., also had the largest over-the-year jobless rate increase (+2.1 percentage points). The next largest increase was in Danville, Ill. (+1.0 percentage point).
El Centro, Calif., had the largest over-the-year unemployment rate decrease in May (-5.4 percentage points), followed by Yuba City, Calif. (-3.8 points). Twenty-six other areas had rate declines of at least 2.0 percentage points, and an additional 58 areas had rate declines between 1.0 and 1.9 points.
The Labor Department also revised its total nonfarm payroll employment for previous months. April was revised from +149,000 to +199,000, and the change for May was revised from +175,000 to +195,000. With these revisions, employment gains in April and May combined were 70,000 higher than previously reported.