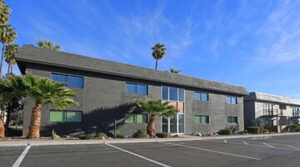 TUCSON, ARIZONA, March 3, 2023 -- The top commercial deals this past week at Cushman & Wakefield | PICOR was the sale of The Beverly on Fifth, a residential property in Central Tucson, and an industrial lease.  The Multifamily Team of Allan Mendelsberg, and Joey Martinez represented both parties in the sale transaction of The Beverly on Fifth. The top lease was of industrial space within Southwest Tucson, with Robert C. Glaser, Industrial Specialist, representing the landlord in the transaction.
Cushman & Wakefield | PICOR had a successful week with notable sale and lease transactions in the Tucson area. The Beverly on Fifth, a residential property located in Central Tucson, sold for $6.7M, $191,629 per unit, and $202 per square foot. Beverly On Fifth Owner, LLC purchased this 35-unit property from Dry Desert, LLC. Built in 1970 with recent renovations, the property has 35-units consisting of a mix of 1-3 bedrooms. The units come equipped with individual washers and dryers, dishwashers, stainless steel appliances, A/C, and private balconies with patios. The multifamily team, Allan Mendelsberg, Principal, and Joey Martinez, Principal, represented both parties in this transaction.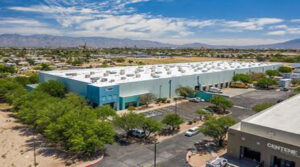 The Beverly on Fifth is located in Central Tucson, making it an ideal location for tenants seeking employment, entertainment, and shopping options. The property is only a few miles away from Carondelet St. Joseph's hospital, El Dorado Medical Center, and Park Place Mall retail trade area. Additionally, several K-12 schools are located within one mile of the property. With its prime location and range of amenities, the property is highly attractive to a large demographic of tenants such as families, retail staff, and medical professionals. 
In addition to the sale of The Beverly on Fifth, Cushman & Wakefield | PICOR's Robert C. Glaser, SIOR, CCIM, Principal, Industrial Specialist, represented the landlord in this top commercial lease deal. Cactus Portable Storage, LLC renewed their lease with Stag Industrial Holdings, LLC for 64,303 square feet of industrial space at 6161 South Palo Verde Road, Suites B & C in Tucson. This warehouse/distribution facility is located in the Airport Submarket within close proximity to I-10, I-19, and Tucson International Airport. This attractive concrete tilt building is ideally suited for distribution purposes. 
To learn more about the sale transaction, see RED Comp #10491.