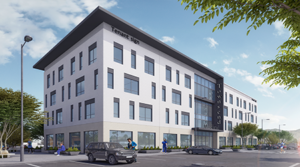 TUCSON, ARIZONA — The Townsend Medical Collaborative, a 60,000 – 100,000-square-foot spec Class A medical office building (MOB) is planned for the Pima Medical Institute Campus at 2121 N Craycroft Road in Tucson. Located southwest of Grant off Craycroft, the property is adjacent to Tucson Medical Center and TMC Medical Park.
The project is slated to be the first spec MOB in a very long time in Tucson. Rick Kleiner, MBA, principal and office specialist with Cushman & Wakefield | Picor pointed out that this is the first spec MOB that he could remember in that least 20 years.
The property owner, California-based Cypress West Partners, LLC, is specialized in healthcare properties across the Western United States.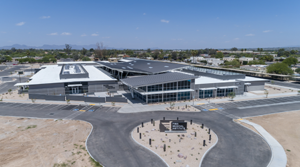 Pima Medical Institute (PMI) Campus is already a dynamic example of a campus collaboration, anchored by a 75,000-square-foot training facility and corporate headquarter on approximately 20 acres with freestanding buildings ranging from approximately 5,300 – 100,000-square-feet.
Founded 1972 in Tucson, PMI is a local success story that has grown into eight locations in western states.
The PMI Campus has a 20,000-square-foot built-to-suit specialty medical practice that is currently in the design phase and being developed by Summit Development Partners.
An 11,716-square-foot Tucson Ear Nose & Throat office fronting Craycroft is also nearing completion.  There are two additional medical office building pads that total a potential 15,000-square-feet available for sale or build-to-suit.
The Townsend Medical Collaborative, named after the former Townsend Middle School that once stood here, was sold by Tucson Unified School District (TUSD) to Pima Medical Institute (PMI) in December 2017. See full story here.
PMI then sold excess land for build-to-suits and further campus enhancements.
The spec building is planned to begin construction with 50% pre-lease and is anticipated to break ground 4th quarter 2020. Full build out of PMI campus is 150,000-square-feet in addition to the Townend Medical Collaboratve.
Rick Kleiner of Cushman & Wakefield | Picor represents the developer in the leasing of Townsend Medical Collaborative and Tom Nieman and Kleiner also represent the owner of the two additional medical office building sites.
For more information, Kleiner and Nieman should be reached at 520.748.7100.