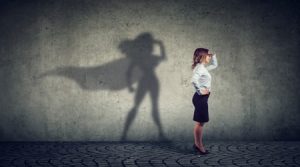 By: Karen Schutte, Trend Report September 2023 Multifamily Issue
TUCSON, ARIZONA, AUGUST 28, 2023 -- It has been a tumultuous year for multifamily, surrounded by screams of "Not Enough Housing!" from all sides. With extremely tight supply and interest rate hikes, developers, planning officials, appraisers, brokers, lenders, and builders dealing with this broad array of geopolitical and economic headwinds come together in this issue and offer solutions to the housing crisis we face. I see Trendreport's contributors to this issue more like heroes and am reminded: "Heroes Don't All Wear Capes—Some Wear Construction Boots!"
Holualoa's CFO, Lani Baker, introduces us to two exciting new multifamily product lines that fill essential needs in this changing market and their partner, Greenlight Communities, Senior Partner Bob Lyles, updates us on two developments under construction in Southern Arizona that will bring an additional 484 units.
Meanwhile, the City of Tucson is responding to developer challenges with increased zoning support tools for multifamily areas, as Koren Manning, Deputy Director of Planning and Development at the City of Tucson, explains in "Zoning Tools Spur Multifamily Development in Tucson" improvements that can be seen in the construction pipeline activity too.
Nationally, the single-family BTR market faces continued demand, as Pete O'Neil, Director of Research at Northmarq, discusses.
We welcome back Allan Mendelsberg and Joey Martinez; these Multifamily brokers with Cushman & Wakefield| PICOR bring their insights in "Market Beat: Tucson Multifamily Q2 2023," showing the resiliency and strength of the Tucson market for small and mid-sized complexes.
Arizona Multifamily Association President Courtney LeVinus speaks for her members, and their concerns in "AMA President Outlines Issues for 2024." She shares research that Tucson ranked #2 in the nation for rent growth from Q1 2019 to Q1 2023, while Phoenix was #15.
It's certainly not the market of 2021 when more buyers were actively looking for homes, buoyed by record-low mortgage rates and, for many households, increased savings as spending on travel and other activities had waned during the pandemic's peak.
Will White of Tucson's Land Advisors Organization illuminates the perfect storm for the BTR products in "Strategic Proactivity in the Tucson Rental Market: Navigating High Demand and Soaring Land Prices." Ajay Madhvani, MAI, of AM Valuation Services, PLLC, provides further clarification in Tale of Three Cities, comparing Tucson, Albuquerque, and El Paso in "Apartment Market Insight from an Appraiser."
Not to forget, our neighbor to the north, John Kobierowski, President of ABI Multifamily, brings the similarities and differences found in the Phoenix market in "Phoenix Fundamentals Strong Amidst Market Uncertainty."
Hamid Panahi and Clint Wadlund, with Marcus & Millichap's IPA, share their thoughtful approach in "Development Pipeline Remains Strong" as Hamid and Clint first saw the storm brewing in last year's Trendreport.
The instability in the capital markets and rapidly rising interest rates have significantly lessened multifamily investment activity and will continue. The CBRE Team of Kevin Prouty, Brian Prouty, Tim Prouty, and Therese Witz with CBRE Debt and Structural Finance Group explain in "Elevated Rates Likely to Continue for Multifamily Loans for Foreseeable Future."
Jim Tofel of Tofel Construction, a leading affordable housing general contractor, brings us what is happening at the street level. From large multifamily complexes to tiny homes—the founders of The Urban Infill Project, Valerie Lane, and Lisa Bowers, share their unique perspectives as a new "tiny house" contractor.
To all who helped with this Trendreport issue, we extend our sincere thanks. These noted individuals sharing their time and knowledge make these reports possible.
In addition, we thank the Trendreport team: Patti van Leer, Michael Rossmann, Melissa Vucijevic, and Jack Paddock.
We will be starting work on next month's much anticipated Office Market issue.
We also thank you, our readers, for your continued support. As always, we appreciate your feedback and welcome your comments!
Contact us for subscription information on this and other Trend Report issues.