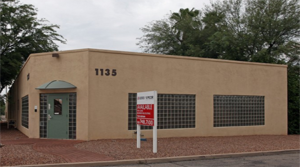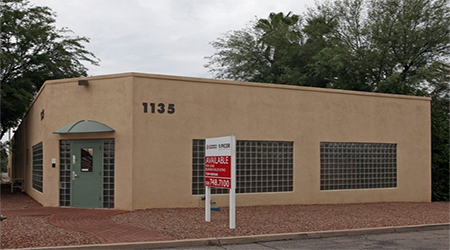 TUCSON, Arizona – According to RED Comps, tracking all commercial sales, Tucson office sales volume for the first two months in 2017 are up by 27% year-over-year with only three more sales for the same period, prices are trending upward. Average sale price year-over-year is up by $10,000 from $629,167 in 2016 to $639,169 this year showing a positive trend.
A few of the most recent Tucson office sales follows:
MCR 1135 Jones, LLC of Phoenix (Tim Reardon, manager) purchased an 8,268-square-foot office building located at 1135 N. Jones Blvd. in Tucson, from Intergalactic, Inc. for $1.05 million ($127 PSF) for investment to an undisclosed tenant. Tom Nieman, Office Specialist with Cushman & Wakefield | PICOR, represented the seller in this transaction and Kevin Lange of Phoenix represented the investor.
For more information, Nieman can be reached at 520.546.2728.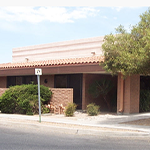 2330 N Craycroft #6, LLC (Dr. Christopher Granillo, manager) bought the 2,389-square-foot dental office condo at 2330 N Craycroft Unit 6 in Craycroft Professionals from Dr. Elwyn Montierth, DDS and The Montierth Family Trust, for $460,000 ($193 PSF). The seller is retiring from his periodontol practice and the buyer, Dr. Christopher Granillo will occupy the space for his dental practice.
Also in Craycroft Professional, Unit 5 at 2300 N Craycroft Road, a 1,854-square-feet dental office was purchased by Dr. Christopher McFarland, DDS for $406,000 ($219 PSF). The seller, Dr. Patrick Anderson, DDS and The Anderson Family Trust retired and passed along his practice to Dr. McFarland several years earlier.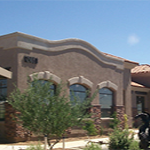 Archer Commercial Properties, LLC (Charles Martin, manager) purchased the 1,810-square-foot office condo at 12450 N Rancho Vistoso Blvd Unit #100 in Oro Valley for $310,000 ($171 PSF). Located in the Northwest submarket, close to the Oro Valley Hospital, the Class A office has four executive offices, reception area and kitchen are. The buyer will occupy the property dba Integris Rx, an advocate for strategic pricing programs for pharmacies. The seller is from out of state, based in Iowa.
To learn more, see RED Comp #4526, #4534, #4587 and #4597.