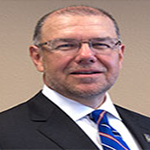 Tucson City Manager, Michael Ortega will speak at the CCIM Southern Arizona Chapter luncheon Tuesday, November 8 from noon to 1:15.
Ortega has been City Manager of Tucson since June 2015. He says he decided to apply for the Tucson city manager job after hearing Rothschild speak at a December event about Tucson's economic development and infrastructure plans. Tucson has "tremendous potential and I'm excited to be a part of exploring that," Ortega said during his acceptance announcement.
Ortega has an engineering background, and previously worked as city manager in Douglas and held several positions in the Pima County transportation department. He has a bachelor's degree in civil engineering and a master's degree in business administration, both from the UA.
"In my time as City Manager, I have had the privilege to speak with many local groups, meet with the Mayor and City Council to learn their priorities, as well as meet and communicate with hundreds of City employees. I have been inspired by the level of community participation, and I am equally impressed by the commitment I have seen in City staff.  Employees have seen increased responsibility as our workforce has declined, and they have met the challenge with innovation, increased efficiency, and tremendous pride. Clearly, the people who live and work here have a deep love for Tucson and strive to make our community a better place," Ortega says on the City Manager homepage.
He continues, "It's not just the people of Tucson who give me hope, but also the direction in which the City is moving. Over the last few years, the City has taken strategic steps to set the stage for economic growth. Policies and incentives put in place by Mayor and Council have been revitalizing downtown and turning it into an economic development engine. Downtown Tucson once again is becoming a vibrant urban core, attracting businesses that are finding the area full of the kind of energy and idea sharing that spark innovation."
"Through road projects, a reliable water supply, first class public safety, and other services, we are building the infrastructure for success and creating an environment in which Tucsonans can thrive."
"The future of the region will be created right here in the heart of Tucson, and I believe that the City has the knowledge, leadership, and will of the community to build a brilliant tomorrow."
Registration for the luncheon begins at 11:30 To RSVP Click Here  
Luncheon fee:
CCIM Designee Monthly luncheon fee shall be $0
Member/Guest Monthly luncheon fee shall be $25
Walk-In fee, when space is available, shall be $35 (walk ins must be members or guests)
Arizona Student Member luncheon fee shall be $15- effective Feb 2015