Local organizations and Tucson volunteers came together as a community to show their overwhelming support for Davis-Monthan's Airmen Thursday. A "Welcome Home" event for the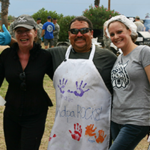 1,200 Airmen deployed in Spring 2015, the largest deployment since World War II.
The event was put together by the Tucson community and our real estate community was no small part of making it happen.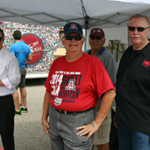 Organizers expected and prepared for 5,000 Airmen and family members to attend, but had to bring in more food for closer to 6,000 Airmen and families.
The community donated food and drinks, live music by B-Side Cover Band and outdoor activities for the kids such as jumping castles, water balloons, and face painting.
BSD Winers and Diners, a group of about 40 local business men, first conceived of the idea and took the initiative to bring together  others to make the event a success.
Sponsors were Jim Click, City of Tucson, Pima County, Town of Oro Valley, Vantage West Credit Union, Bank of America, Pepsi, Kalil KVOA, KQTH, Lion's Club, Golden Eagle Distributors, Design Etching, CITI, Visit Tucson, Arizona Diamondbacks, Cushman & Wakefield | Picor, Villas Ice, Finley Distributing, Sentinel Peak Brewery, Tucson Electric Power, UofA Athletics, Assurance Healthcare, USO, Eegee's, SAHBA, Tucson Community Cares Foundation, Air Force Association Tucson Chapter, F & S Distributing, Boys & Girls Club, Pizza Hut of Arizona, Safeway, Home Depot, D.L. Whithers Construction Tucson Metro Chamber, First Command, Southwest Solutions, Cakes for Causes, and Sunstate Equipment Company.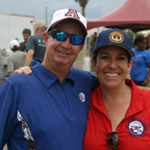 Ellen Jimenez, Chairman of the Military Affairs Committee, for the Tucson Metro Chamber of Commerce coordinated participation between the community and D-M Air Force Base.
Others to thank were General Chris Nowland, Col. Jay Bickley, Col. James Meger, Col. Stephen Renner, Chief Master Sgt. Jeremy M. Ravlin, 355 Protocol, Heike Smith, 355th Public Affairs, 355th Security Forces, DMAFB First Shirts, Senator Jeff Flake, Congresswoman Martha McSally, State Senator Dr. Kelli Ward, Arizona House of Representatives Speaker of the House, David Gowan, Mayor Jonathan Rothschild, and Supervisor Ramon Valadez.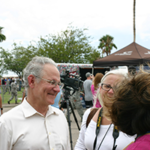 The event welcomed our Airmen home and thanked those deploying out soon, as well as those manning the base in their absence and all their families. The appreciation continues however throughout the community, each and every time we meet a military person in the community and say "Thank-you for your service".