Tucson Elects Romero New Mayor and an Overwhelming 'NO' to Prop 205 Sanctuary City Initiative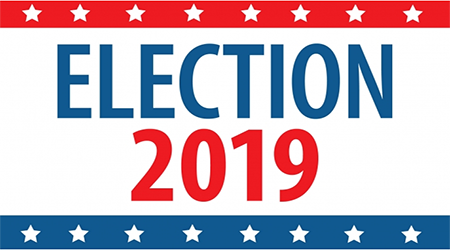 Tucson, Arizona – With 87,305 ballots tabulated in the City of Tucson election Tuesday night and an additional 13,000 approximate ballots remaining to count in the City, little change is expected in results. Regina Romero is the first woman Latina elected Mayor and both Prop 205 and 409 were defeated. Ballots remaining to be tallied are those dropped off at vote centers on election day, these are all provisional ballots in this all mail-in election. Here are the numbers:
MAYOR
Romero, Regina (D)                47,273      55.72%
Cease, Mike (Green)                 3,281         3.87%
Ackerley, Ed (Independent)  33,673     39.69%
WARD 1 Council Member
Santa Cruz, Lane (D)             48,518     57.54%
Nagy, Sam (R)                         31,550     37.42%
Smith, Matthew (G)                4,139       4.91%
Ward 2 Council Member
Cunningham, Paul (D)            50,789      60.03%
Williams, Ewart (R )               29,230      34.55%
Peterson, William (G)               4,482       5.30%
WARD 4 Council Member
Lee, Nikki (D)                         48,487        57.37%
Hicks, Michael (R)                 31,947        37.80%
Bissell, Cara (G)                       3,992         4.72%
PROP 205 AMENDING TUCSON CODE TO ESTABLISH SANCTUARY POLICIES; PROHIBIT TUCSON POLICE PARTICIPATION IN ANY LAW ENFORCEMENT ACTIVITY FOR THE PURPOSE OF DETERMINING IMMIGRATION STATUS; LIMIT OFFICERS' AUTHORITY TO INQUIRE ABOUT IMMIGRATION STATUS OR CONTACT FEDERAL AGENCIES TO DETERMINE STATUS; AND LIMIT JOINT LAW ENFORCEMENT OPERATIONS BETWEEN TUCSON POLICE AND FEDERAL AGENCIES
Yes            23,562         28.60%
No             58,820          71.40%
Prop 409 AMENDING THE CHARTER OF THE CITY OF TUCSON TO INCREASE  THE SALARIES OF THE MAYOR AND COUNCIL MEMBERS AS RECOMMENDED BY THE CITIZENS' COMMISSION ON PUBLIC SERVICE AND COMPENSATION.SALARY INCREASES PROPOSED BY THE COMMISSION:MAYOR: FROM $42,000 TO $63,128 PER YEAR COUNCIL MEMBERS: FROM $24,000 TO $42,081 PER YEAR
Yes            32,971         40.41%
No             48,623        59.59%
With 46,196 ballots tabulated, the County is reporting the following results on election night. Remaining ballots to be tabulated with the County was unknown at time of publication.
Prop 472 – Altar Valley Elementary 51 School District – Override Continuation
YES               545           53.75%
NO                469           46.25%
Prop 473 – Flowing Wells Unified 8 School District – Override Continuation
YES                2,244           56.17%
NO                  1,751          43.83%
Prop 474 – Sunnyside Unified 12 School District – Budget Increase
YES               3,100         46.60
NO                3,552         53.40
Prop 475 Amphitheater Unified 10 School District – Override Continuation
YES                17,298      59.04%
NO                 12,003    40.96%
Prop 476 Amphitheater Unified 10 School District – Budget Increase
YES                15,742        57.64%
NO                 11,571        42.36%
Prop 477 – Golder Ranch Fire District – Bond Question to sell and issue general obligation bonds of Golder Ranch Fire District of Pima and Pinal Counties, Arizona, in the aggregate principal amount of not to exceed $26,600,000,
YES                11,598       52.36%
NO                 10,552       47.64%