Tucson February Housing Report: Appreciation on the Rise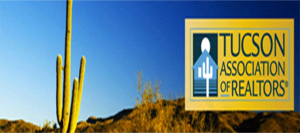 TUCSON, Arizona — Tucson Association of Realtors (TAR) released stats for February and sales volume and prices are all pointing up. Average Sales Price increased 3.63% this month to $225,032 from $217,144, while home sales pushed up 15.77%, per the Tucson Association of REALTORS® Multiple Listing Service.
The Average Selling Price compared to one year ago has increased 12.44% from $200,073, and the Median Selling Price jumped the same as last month by another $5,000, up 2.79% to $189,000 since January 2017. This is also an 73.55% increase over February 2016.
Total sales volume of $275 million increased 15.77% from January's number ($237 million) and is up 26.35% from February 2016.
Unit sales month-over-month shows 1,221 homes in February compared to 1,093 homes in January an increase of 11.71% and up 15.73% from February 2016 (1,055 home sales).
Total Pending Home Sales in the pipeline shows more optimism for 2017, and increased by 8.33% in February over January, down slightly by -1.65% year-over-year.
The highest activity was in the Northwest area this month with 321 homes sold, followed by the Central submarket with 168 homes sold.
Highlights from TAR's Residential Sales Report:
New Listings decreased in February by 0.66%
Total Active Listing of 3,765 decreased from 3,777 last month on Tucson MLS a decrease of 25.86% from February last year.
Average Days on Market for February was 52, up from 50 days in January.
Conventional loan sales of 46.4.0% exceeded Cash Sales of 27.7%
Refer to full February sales report for graphs and additional information at:
Full Tucson MLS sales report: February Housing Sales Stats 2017
Tucson Rental statistics: February Housing Rental Stats 2017
View TAR's new animated housing market report for February here: