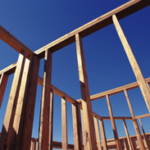 Tucson housing lot sales rose in July, as home sales were up 25% over last year, and sales volume increased by over 28% from 2014. At mid-year, there were reported 14 land transactions totaling over $26 million. In July, there were  11 land transactions totaling $11.6 million, 728 platted SFR and condominium lots, nine finished SFR lots and five new infill or smaller subdivision projects coming onboard.
In addition to these sales, as previously reported this month, Sunbelt Holdings'acquisition of 401 platted lots at Sycamore Canyon II (click here for full story) and 195 platted lots sold to Meritage Homes in Tucson's first Master Plan Community in fifteen years, La Estancia, at Wilmot and I-10 in the Southeast submarket. (click here for full story)
NORTHWEST SUBMARKET
Maracay Homes took down six more lots at Tortolita Vistas for $1,018,645 ($169,774 per lot). Located just north of Tangerine Road on Thornydale Road, the Tortolita Vistas community is set in the foothills of the Tortolita mountain range and surrounded by stunning views. These over-sized one acre home sites feature lush desert open space. Maracay entered into an agreement with Ready Eight Corporation of Tucson (David Mehl, manager) for a total of 54-lots in this community that started October 2013. Will White and John Carroll with Tucson's Land Advisors Organization represented Maracay. See RED Comp #3088 for additional information.
NORTHEAST SUBMARKET
Territory at Santa Catalina and Ranches at Santa Catalina, two recorded subdivision with an aggregate of 34 platted lots sold for $2.6 million ($76,470 per lot) to Maracay Homes. The ten half-acre lots are in Territory at Santa Catalina and the other 24 quarter-acre lots is known as Ranches at Santa Catalina. The buyer handled the entitlements and closed at final plat acceptance. The seller was J. DeGrazia Company of Tucson. Maracay plans to develop the lots for construction of 34 SFRs. There were no brokers involved, see RED Comp #3164 and #3167 for more information.
CENTRAL SUBMARKET
Stone Crossing a 28-lot recorded Condominium site in Central Tucson sold for $672,000 ($24,000 per lot). The buyer, Dr. Horton Inc., purchased the 28 condo lots in a 40 lot larger subdivision located southeast of Limberlost Dr. & Thurston Ln. HSL Stone Crossing LLC, an affiliate of HSL Properties of Tucson was the seller. There will be two different lot sizes to accommodate two distinct condo units, all units are designed to be two stories. There are 15 large lots available which are approximately 1,317-square-feet in size (ground floor) and 13 smaller lots which are approximately 1,032-square-feet in size (ground floor). Both buyer and seller were represented by Ben Becker and Adam Becker with CBRE's Tucson office. See RED Comp #3095 for additional information.
Limberlost Estates a recorded infill for 10 platted lot subdivision sold for $348,000 ($34,800 per lot) to Barrio Partners (Daniel Campa, Sr. and Randel W Jacob, managers). Property is adjacent to LA Fitness and Sprouts Natural Foods and minutes away from the UA, Tucson Mall, the River Walk & the Foothills. Jade Bossert with Tierra Antigua Realty represented the seller, Antony Tsang of Tucson and Ana Canizales with HomeSmart Advantage Group represented the buyer. See RED Comp #3113 for additional information.
EASTERN SUBMARKET
A portion of All Faith Memorial Park sold to Tucson Land and Cattle Company of Tucson (Jim Campbell, manager) for $490,000 for 19 acres of vacant unimproved land at 2151 Avenida Los Reyes in Tucson, near Old Spanish Trail east of Houghton Road. The property was excess land to the Diocese of Tucson Catholic Cemeteries and purchased to jointly develop, after zoning and entitlements, a 25-SFR lot infill project. There were no brokers involved, see RED Comp #3136 for additional information.
Camino Seco Village a recorded 35-SFR lot subdivision at 22nd Street and Camino Seco sold to R.B. Price & Company of Tucson (Rick Price, manager) for $200,000 ($5,714 per lot). The 5.89 acres was entitled in 2008 and sold in an REO sale by the Alliance Bank of Arizona and the Bank of Nevada. Buyer purchased to finish development. See RED Comp #3175 for additional information.