TUCSON, ARIZONA — American Village Apartments sold an apartment complex and bought out partner in Assisted Living facility recently.
American Village Apartments, LLC (Steve Nason, manager) sold the 56-unit apartment community at 1241 West Roger Road in Tucson for $2.7 million ($48,214 per unit) to a Portland, Oregon investor, American Village Tucson, LLC (Kenneth Scully, manager).
Built in 1964, the property was well-maintained and had over $100,000 spent in capital improvements in the last year. Large units had a unit mix of 43% one-, 43% two- and 14% three-bedroom units with many long-term tenants and a high portion of senior population.
Community amenities include wi-fi available, self-service laundry, on-site property manager, social events, pet park, library, courtyard, BBQ grill, picnic area and swimming pool.
Tony Reed with Long Realty Company in Tucson represented the seller and Michael Sandahl with CBRE in Tucson represented the investor.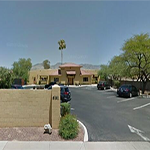 Then in an internal transaction, American Village Apartments (Steve Nason) bought Fairmount Assisted Living at 6161 E Fairmount Street in Tucson for $2.533 million ($105,542 per bed). The 24-bed assisted living and memory care facility was constructed in 2003.
Fairmount Assisted Living And Memory Care offers several senior care options, including assisted living, nursing home care, and Alzheimer's care. Staff is on service 24 hours a day with activities appropriate for seniors with Alzheimer's disease and dementia that help keep residents active and engaged.  Fairmount Assisted Living also also pet friendly.
Located in the Harlan Heights district, the community provides senior living in a comforting setting for seniors. The area around the community has a dense population, with roughly 32,666 people in the surrounding zip code. It is a mostly lower income area, with a median family income of $34,312. The residence is located near numerous local amenities, such as shopping, healthcare services, and churches. They are just 0.2 miles from El Dorado Hospital. There are 70 churches within 4 miles, including Church of Jesus Christ of Lds, Grace Chapel Foursquare Church, St Cyril's Church, and Congregation Chaverim. There are also 52 drugstores within 1 mile of the community.
Nason was a partner in the selling entity, 6161 E Fairmount LLC, and was purchased from partner, Jeff Utsch, in this transaction.
Utsch is also a real estate broker with Realty Executives Tucson Elite and can be reached at 520.877.4940.  Reed should be contacted at 520.577.7400, and Sandahl can be called at 520.323.5100.
To learn more, see RED Comp #4264 and 4271.