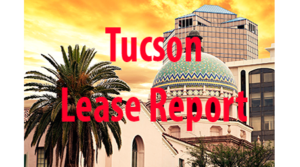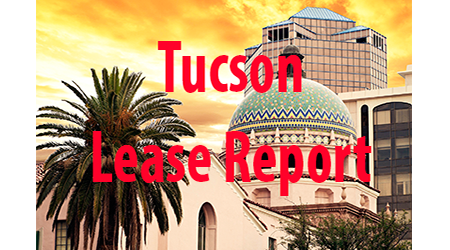 The following commercial leases were reported to the Real Estate Daily News for the Tucson Lease Report from July 23 thru 27, 2018.
INDUSTRIAL – 3133 S. DODGE BLVD., TUCSON
Bay Insulation of Arizona leased 8,600-square-feet at 3133 S. Dodge from Dodge Properties, LLC.  Gary Emerson of GRE Partners, LLC represented the landlord and Tim Healy of CBRE represented the tenant.
RETAIL – 3782 E. 43rd PL, TUCSON
eWheels, LLC leased 5,675-square-feet at 3782 E. 43rd Place from Doubletree Investments.  Gary Emerson of GRE Partners, LLC represented the tenant and Steve Cohen of Cushman & Wakefield/Picor represented the landlord
RETAIL – 2880 W. DREXEL RD., TUCSON
D & K Market lease of the 2,400-square-foot building on 16,000-square-feet of land at 2880 West Drexel Road to a tenant that will reopen another convenience store at the property.  The building was originally built and occupied by 7-11. Terry Dahlstrom of Volk Company represented Valdrex, L.L.C.
RETAIL – 40 E. CONGRESS ST, TUCSON
Serial Grillers leased approximately 1,184-square-feet at 40 East Congress Street. Serial Grillers offers a wide variety of food, including pizza, sandwiches, burgers, and American fare along with a wide selection craft beer and wine. This will be their fifth Tucson-area location. The landlord is BP City Park Operator, LLC, which was represented by Bourn Advisory Services, LLC.  Jeramy Price of Volk Company represented Serial Grillers, LLC.
RETAIL – AJO & KINNEY RD., TUCSON
Direct Paging and Cellular, Inc leased 1,000-square-feet at Ajo & Kinney is a new retail building to be constructed just east of the southeast corner of Ajo Highway and Kinney Road. The tenant will open Cricket Wireless in the space and will join Domino's and Dairy Queen. This brings remaining space at the building down to 2,300 square feet. Kevin Volk of Volk Company represented the Landlord, Ajo SEC Shops LLC.
RETAIL – NOGALES HIGHWAY and N. ABREGO RD., SAHUARITA
The following shop space leased at the Crossing at Sahuarita, a shopping center being developed by Wadsworth Development Group and Accelerated Development Services at the southeast corner of Old Nogales Highway and Abrego Drive in Sahuarita.
Saigon Nails Spa, LLC leased 1,300-square-feet
MOD Super Fast Pizza, LLC leased 2,853-square-feet
GoWireless, Inc. leased 2,700-square-feet
These shop tenants plan to open in July and will join Sprouts, TJ Maxx, Beall's, and Petsmart, which have recently opened in the shopping center.  Brenna Lacey and Kevin Volk of Volk Company and Brian Gast of Velocity Retail Group represented the landlord, FAE Holdings 461354R, LLC.
RETAIL – NE CORNER of CORTARO FARMS and I-10, MARANS
The following shop space leases at the northeast corner of Cortaro Farms Road and Interstate 10 in Marana. These tenants will be located in a retail shops building to be constructed as part of the 21-acre, mixed-use project being developed by Cortaro Commercial JV, LLC.
ATI Holdings of Arizona, LLC leased 2,200-square-feet for a physical and rehabilitative medicine facility. The tenant was represented by Western Retail Advisors.
Serial Grillers, LLC leased 3,500-square-feet for a restaurant with patio area. This will be their fourth Tucson-area location.
Brenna Lacey and Jeramy Price of Volk Company and Chuck Wells of Advisors Commercial Real Estate represented the landlord, Cortaro Commercial JV, LLC.
Submit sales and leases to REDailyNews@outlook.com