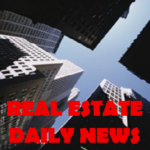 The following leases were reported for the Tucson Lease Report of the Real Estate Daily News for the Week of March 10 – 14, 2014.
OFFICE – 2015 W. RIVER RD, TUCSON
MGH Home Healthcare, leased 3,125 square feet of space at 2015 W. River Road, from Sundt Companies. Randy Jones of Oxford Realty Advisors, Inc. represented the Tenant and Rob Gillette represented the Landlord.
OFFICE – 2424 N. WTATT ROAD, TUCSON
Genesis OB/GYN PC leased 22,395 square feet at 2424 N. Wyatt Road in Tucson from TMC Holdings, LLC for the relocation of the Crossroads OB/GYN practice and administrative offices from 4881 E Grant Road.  Both the interior and exterior façade of the Wyatt building are being remodeled significantly in anticipation of Crossroads' July occupancy on the second floor. Renovations are being completed by Barker Morrissey Contracting. The Crossroads move, under the leadership of CEO John Cole, expands the practice from their current 15,000 square feet, and the Grant Road clinical and administrative space will be available for new practice groups.
Tom Knox, SIOR and Rick Kleiner, MBA, Principals and Office Specialists with Cushman & Wakefield | PICOR, represented the landlord and Mark Irvin with Mark Irvin Commercial Real Estate Services represented the tenant in this transaction. Knox and Kleiner represent the space to become available in the Grant Road building.
Login for additional information.
Send your sales and leases to REDailyNews@outlook.com