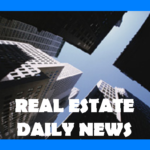 OFFICE SPACE – 2030 EAST BROADWAY BLVD., TUCSON
A-Team Security leased 850 sq. ft. at 2030 E Broadway Blvd. in Tucson from Butera Real Estate, Inc. Thomas Unger of Butera Real Estate handled the transaction.
RETAIL SPACE – 7375 WEST BELL RD, PEORIA
Tres Amigos World Imports Holding Company has leased 22,115 sq. ft. at Arrowhead Palms Shopping Center, 7375 W Bell Road in Peoria Arizona. Tres Amigos specializes in the sale of Spanish Colonial, Mexican and Tuscan-themed furniture and accessories. Rick Borane of Volk Company Commercial Real Estate of Tucson represented the tenant. Donna Reece of Zell Commercial Real Estate of Phoenix represented the landlord, Arrowhead Palms, LLC.
RETAIL SPACE – 5635 E RIVER ROAD, TUCSON
Sparkle Cleaners leased 945 sq. ft. at the River Center, at 5635 E River Road in Tucson, at the northeast corner of River and Craycroft Roads from Larsen Baker. Andy Seleznov and Melissal Lal of Larsen Baker represented the landlord.
RETAIL SPACE – 3843 N ORACLE ROAD, TUCSON
1 Hour Glass leased 1,200 sq. ft. at 3843 N Oracle Road from Tesoro Enterprises, LLC. Gary Emerson of GRE Partners, LLC represented the landlord.
RETAIL SPACE – AT TUCSON SPECTRUM
National Vision leased 2,530 sq. ft. at Tucson Spectrum, on the southwest corner of I-19 and Irvington Road from DDR of Beachwood, OH. Nancy McClure and Jayme Fabe of CBRE represented the landlord and Jeff Zellet of Picor Commercial Real Estate represented the tenant.
To submit sales or leases email REDAilyNews@outlook.com