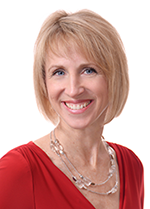 Tucson, AZ – The Tucson Metro Chamber announced the 16 award winners of the prestigious Copper Cactus Awards at its major annual event at Casino Del Sol Resort on Friday, September 8.  The Tucson Metro Chamber Copper Cactus Awards event presented by Wells Fargo celebrates the accomplishments and innovation of Southern Arizona's locally owned small businesses.
"This year marks the 20th Anniversary of the Copper Cactus Awards celebrating the accomplishments of our locally owned small businesses. Southern Arizona is home to thousands of small businesses and entrepreneurs – These are people who have dreamed, dared, risked and are now making the most of our country's system of free enterprise." said Larry Lucero, Tucson Metro Chamber chairman of the board.
The award recipients were selected by a panel of judges from 52 finalists and hundreds of nominees.  The 2017 Copper Cactus Awards winners are:
COPPERPOINT SMALL BUSINESS LEADER OF THE YEAR
Barbi Reuter, Cushman & Wakefield | PICOR
On Jan. 1, 2017, Barbi Reuter transitioned over as President of the Tucson-based commercial real estate firm, Cushman & Wakefield | PICOR. She had been serving as the company's Chief Operating Officer (COO) until that time.
Reuter has been with the firm since its inception, hired by founder Mike Hammond while in college in 1985. She launched and managed the firm's market-leading Property Management Division through 2007, when she moved into company leadership. She was appointed COO in 2014, managing operations, research, finance, and marketing and communications. Reuter is completing a two-year term on the national board of CREW Network to focus her efforts in the local community, serving on the boards of Tucson Metro Chamber, Tucson Girls Chorus, and YMCA of Southern Arizona.
Other recipients:
BLUE CROSS BLUE SHIELD OF ARIZONA BEST PLACE TO WORK
3-30 employees: Fangamer
31-75 employees: Contact One Call Center
76-250 employees: Pueblo Mechanical and Controls
CENPATICO INTEGRATED CARE WORKFORCE DEVELOPMENT
3-30 employees: Village Bakehouse
76-250 employees: AAA Landscape
COX BUSINESS GROWTH
3-30 employees: Re-Bath of Tucson
31-75 employees: Walbro
76-250 employees: Casa de la Luz Hospice
g>
TUCSON ELECTRIC POWER CHARITABLE NON-PROFIT BUSINESS
$50,000 – $500,000 total revenue: Tucson Girls Chorus
$500,001 – $2,000,000 total revenue: Literacy Connects
$2,000,001 – $5,000,000 total revenue: Youth on Their Own
$5,000,001 – $10,000,000 total revenue: SAAVI Services for the Blind
NEXTRIO INNOVATION
3-30 employees: Silverado Rooter & Plumbing
31-75 employees: Paragon Space Development
76-250 employees: Simpleview
More than seven hundred gathered at Casino Del Sol Resort to honor the 52 finalists.  The evening's festivities were hosted by Larry Mac and Beth Simmons from Arizona Lotus, 96.1 KLPX.  In addition to Wells Fargo, the Tucson Metro Chamber Copper Cactus Awards were supported by co-sponsors Casino Del Sol Resort, Cenpatico and Intuit.