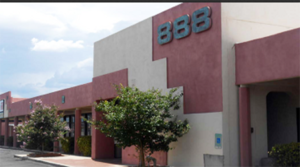 TUCSON, ARIZONA — Inventory of office product for sale increased, with 511,000 square feet of listings added in 2019. Notable sales included the West Coast Capital Partners' acquisition of 510,523-square-feet in the Williams Center for $47.5 million and Cambric Center for $20.85 million, purchased from the Colton Family Trust.2019.
RED Comps tracked 118 office sales in 2019 with an aggregate of $237 million / $178 average PSF represents the highest level of completions in seven years of data
"Office projects under construction at year-end totaled 176,000-square-feet. Due to slight negative absorption in Q4, Tucson's 2019 overall office vacancy rate rose .3% to 8.9%. Despite this quarterly anomaly, annual overall net absorption clocked a healthy 460,732-square-feet," according to Picor (Q4 2019 Market Trend).
Picor also closed on three office transactions in January as follows:
ABCO Solar, Inc. purchased 4,768-square-feet of office space located at 2505 N. Alvernon Way in Tucson.  The single-tenant, free-standing building was purchased from the Niesen Family for $323,000 ($67.74 PSF).  Molly Gilbert, Office Specialist with Cushman & Wakefield | PICOR, represented the seller in this transaction.
Craycroft Capital, LLC purchased 21,800-square-feet of office space located at 888 S. Craycroft Rd. in Tucson.  The multi-tenant, professional office building was purchased from 888 South Craycroft, LLC for $450,000 ($20.64 PSF). Buyer intends to occupy 8,000-square-feet and lease the remainder of building. Max Fisher and Molly Gilbert, with Cushman & Wakefield | PICOR, represented the buyer in this transaction. Bruce Suppes and David Volk with CBRE, Tucson, represented the seller.
302 S. Plumer, LLC purchased a 7,000-square-foot office/warehouse building which will be the new location for Pioneer Pools and Spas.  The industrial warehouse property, located at 302 S. Plumer Ave. in Tucson, was purchased from D.H.P., LLC for $455,000 ($65 PSF).  Paul Hooker, Principal and Industrial Specialist with Cushman & Wakefield | PICOR, handled this transaction.
For additional information, Hooker should be reached at 520.546.2704, Gilbert can be reached at 520.546.2766 and Fisher is at 520.465.9989. Suppes and Volk can be contacted at 520.323.5100.
To learn more, see RED Comp #7525, #7475 and #7486.