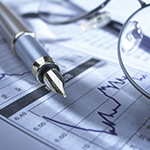 A report by Brookings Mountain West and the University of Nevada-Las Vegas portrayed a bright economic picture for both the Tucson – Phoenix metro areas.
The Mountain Monitor Brookings-MountainMonitor-2014-Q3 looked at the Mountain West region, which, as a group, outperformed the national economy during the third quarter of 2014 on all four indicators of economic: employment growth, output growth, unemployment, and house prices.
All but two major metro areas in the region added jobs, and six did so at a faster rate than the country as a whole. As a result, employment across the 10 metro areas increased by 0.7%, compared to 0.5% nationwide. This marked a sharp and welcome acceleration in the rate of job creation for the region.
By the end of the third quarter, the region as a whole was no longer significantly outpacing the national housing recovery, but half of the region's major metros saw prices increase faster than the country as a whole. Las Vegas, for its part, saw the largest quarterly increase in house prices in the country, followed in the region by Denver and Tucson.
Overall, trends among the region's major metropolitan areas seem to portend a rebalancing of momentum from the metro areas on Utah's Wasatch Front toward Colorado's Front Range, with Boise performing consistently, Las Vegas catching up quickly, and Phoenix and Tucson providing increasingly steady and sometimes powerful boosts. Albuquerque, for its part, still lags the national economic recovery.
Phoenix posted the fastest job growth in the region during the third quarter, as employment increased by 1.1 percent, more than twice the national average of 0.5 percent. Home prices in the Valley increased by 1.1%.
Tucson didn't have the job growth of Phoenix, but did post a job gain of 0.5%. Where Tucson really shined is on the housing front. Tucson saw prices increase by 2.1%, well above the national rate of 1.3% and behind only Denver and Las Vegas in the 10-city study.