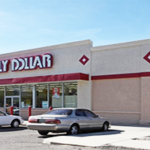 Although Tucson retail property sales slowed in second quarter compared to first quarter of the year, Tucson retail sales volume is up by 12.36% over 2014 at mid-year, with approximately $189 million in sales.
The following retail sales previously unreported are from the first half of 2015 and total an aggregate of $1.9 million.
The Family Dollar store at 15881 North Oracle Road in Catalina, AZ sold for $795,000 ($98 PSF). The investor, Paul Oddo Family, is from Anaheim, CA and purchased the net lease investment with long term, absolute triple net, lease terms with Family Dollar as tenant. The 8,100-square-foot store was built in 2004 on a .84 acre lot.
The property is located adjacent to McDonald's and Wells Fargo in Catalina, near Basha's, Subway, Starbucks, Valro, Circle K, Arby's, Max Autoglass and several local tenants.
Jamie Medress, Chris Lind and Mark Ruble with Marcus & Millichap in Phoenix handled the transaction for seller, Caskey Family Trust of Palm Springs, CA, and the investor.
For additional information see RED Comp #3001.
+     +     +     +     +     +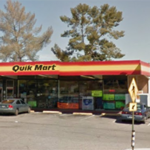 Little Group of Tucson (Troy Little, manager), dba Quik Mart, purchased the Quik Mart property at 4475 E 5th Street in Tucson for $239,000 ($76.60 PSF). The buyer was a tenant in the property prior to sale and it was purchased without options involved. The property was constructed in 1963 on a .23 acre lot.
The Convenience Stores industry in general is in the mature stage of its life cycle. Industry value added, which measures the industry's contribution to GDP, is forecast to grow 1.5% over the next 10 years. In comparison, GDP is projected to increase 2.5% per year on average during the same period.
Aaron LaPrise, Retail Specialist with Cushman & Wakefield | Picor in Tucson handled the transaction for both buyer and seller, Tucson Commercial Property, LLC of Tucson (Richard St. Aubin, manager)
For additional information see RED Comp #3064.
+     +     +     +     +     +
Nicon, LLC of Tucson (Nicholas Conforti, member) purchased a 7,444-square-foot automotive service building at 5744 E. Speedway Blvd. in Tucson from 5744 East Speedway Boulevard, LLC of Irvine, CA for $562,000 ($75.50 PSF). The property was built in 1980 on a .49 acre lot and the new owner plans to owner occupy it.
Ron Zimmerman, Commercial Specialist with Cushman & Wakefield | PICOR, represented the seller and David Hammack with Volk Real Estate, represented the buyer in this transaction.
For additional information see RED Comp #3075.
 +     +     +     +     +     +
Ho Investments, LLC of Tucson (Ngoc Tran Ho, manager) bought the property previously leased, dba Ba-Dar Chinese Restaurant, for $300,000 ($133 PSF). The 2,259-square-foot building is at 7321 E Broadway Blvd in Tucson. Built in 1964, the property is on a 10,965-square-foot lot.
LJ Kivel Holdings, LLC of Tucson (Harvey and Ron Kivel, members) was the seller and self-represented in the transaction.
For additional information see RED Comp #3078.