Tucson's 22nd Street Gem Show 2020 will have Expanded Parking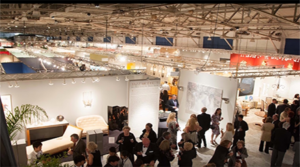 TUCSON, ARIZONA — Tucson's most-attended gem show will have expanded parking this year. Lowell Carhart purchased approximately 2.5 acres of vacant land at 1114 and 1124 S. Farmington near I-10 and 22nd Street from Lupita Brenda Lopez, Trustee of the Lespron Family Trust for a price of $550,000 ($5 PSF). The transaction closed on October 25.
The buyer intends to use the property for parking to support his 22nd Street Gem and Mineral Show.
The 22nd Street Show at 600 W 22nd Street is notable for its tents that stretch along 1/4 mile of I-10 near downtown. Inside the Main Tent is found 300+ dealers offering an appealing balance of minerals, gems, fossils, dinosaurs, meteorites, jewelry, beads, and art. To its south, the smaller 21,000-square-foot SHOWCASE tent is a finer experience with wall-to-wall carpeting, full climate-control, larger booths, high-end stage lighting, 10′ high modular art walls and a spacious lobby with an exhibit of dinosaur skeletons by Dinosaur Brokers and meteorites by Aerolite Meteorites. The SHOWCASE is a space with heightened elegance in a less-rushed environment ideal for mineral, gem, jewelry and fossil dealers who offer better material than in the Main Tent.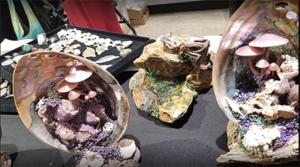 Randy Emerson of GRE Partners represented the buyer and JC Lespron of Homesmart Advantage Group represented the seller in the transaction.
For  more information Emerson can be reached at 520.777.4949 ext. 103 while Lespron can be contacted at 480.203.3292.
To learn more, see RED Comp #7261.