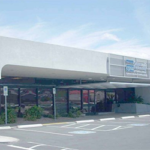 TUCSON, Arizona — Not-for-profit Community Partners, Inc. (CPI) has acquired Assurance Health and Wellness (Assurance) in Arizona. Assurance, formerly a wholly owned subsidiary of Sinfonía HealthCare Corporation. The two companies have long served Tucson in the behavioral health care industry.
Sources say the merger will create cost savings and improvements in resources for patient care. As part of the reorganization, CPI transferred its 19,000-square-foot building at 4575 E Broadway Blvd. in Tucson to Assurance for $3 million ($158 PSF), according to public records.
CPI is a non‐profit organization with a long history in behavioral health care in Pima County, formerly as Community Partnership of Southern Arizona. Community Partners, through its subsidiaries, offers outpatient behavioral health care; housing and supportive housing services; consultation and training; a conference center with in‐house catering for meetings and events; off‐site catering and food service and environmental/business cleaning services.
The merger will combine Assurance's system of integrated care clinics across southern Arizona with CPI's 20-year service history to create one of Arizona's largest providers of mental health services. According to the announcement, the combined agency will be one of the largest providers of mental health services in the state. CPI offers a range of services from housing support to case management to crisis stabilization, and officials say the Assurance deal will bring economies of scale and expanded resources.
The new combined company will be a nonprofit like CPI with Vanessa Seaney of CPI named the new president and chief executive officer of the resulting business.
Assurance's integrated clinics are licensed to provide primary medical care combined with mental health services under one roof, and serve nearly 7,000 patients.
Financial details of the merger were undisclosed. The combined company is expected to generate annual revenues between $40 – $50 million.