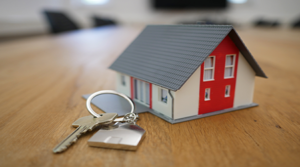 By: Carol Evenson, guest writer
The Tucson home market has grown tremendously over the last few years. New house design trends that incorporate technology have sprung up. Homes in Tucson showcase the latest in interior design and is considered a leading area for emerging trends. This article will explore the emerging trends that will lead the way in bathroom and kitchen design.
Thinner Edges
Thinner edges are becoming more prevalent and show a continuing refinement of previous designs. Although mostly prevalent in tapware, new casting techniques and materials have allowed vitreous china products to adopt the thin edge trend too.
Bold Texture
Most buildings in Tucson that are being built, remodelled or just being freshened up are going BOLD. The design trends in Tucson  incorporate intense, saturated colors like oceanside, which is a rich blue green or Pantone's deep purple color, Ultra Violet.
Mixing metallics is also on trend this year, so think chrome, copper, or matte black and brass. Light, textured wood floors are also becoming more popular to brighten spaces in Tucson. Many homeowners are using distressed/wire brushed instead of the scraped hardwoods that have dominated in the past. Lighter colors are also more forgiving when it comes to dirt, dust, and pets.
The use of bold texture is perhaps the strongest trend, and it is being applied to a range of materials and surfaces. Strong textures in natural and synthetic timbers and laminates, engineered stones and machined marble tiles further accentuate and add character to the material. Once upon a time  those surfaces were glossy or glassy, but there are now grains and timbers that are quite tactile. In stones, you can see a non-over processing of the stone material.
Minimalism
Minimalism is being applied in unique ways. For example, sinks and basins are being integrated into countertops. Appliances such as scales, gas burners and induction stoves are being embedded into the stone countertops, eliminating the usual complexity associated with these types of products.
Organic
The materials and diversity of colors reflect a connection to nature and the environment these materials come from. Grains and stone veins are featured with minimal processing of the raw material. A lack of electronics and any form of complication reinforce the organic trend. Stones are not over processed. Timber surfaces include the kind of things that were once upon a time left on the cutting floor. It's all about giving that product greater character and those surfaces and materials greater character.
Storage
Open or modular storage in both the kitchen and the bathroom allow customization of these spaces depending on the needs of the user. Open storage means color and personal style can be displayed and updated at will using objects and accessories. The bathroom space has now become more of a personal environment. It's very much those delineations between bathroom, kitchen, lounge room, and bedroom that create a smart home.
Stainless Steel
Stainless steel tapware is becoming increasingly popular and widely advertised as lead free. Stainless steel is harder than machine and brass, and this is driving the design and finish. Flat or geometric tapware designs are prevalent throughout Tucson. The increase in the use of stainless steel is a big driver for the thin edge in tapware. That material and that manufacturing process lends itself to these types of shapes and forms.
Color
The three main color palettes in Tucson are neutrals, pale pastels like pink and green, and deep rich blues, burgundys, browns and greens. Vitreous china is presented in neutrals, beige and matte white. Black tapware is being replaced by dark metallic such as gun metal gray and carbons and tungsten.
The Tucson house trend spotted two years ago is becoming more refined. Quality materials with increasing levels of sophistication have evolved with a greater emphasis on subtly and integration. It's really with a view of integrating and refining those spaces, eliminating the number of intrusions and disturbances in those surfaces that will see Tucson's homes continue to showcase impressive house design trends.

Carol Evenson is an entrepreneur and professional consultant specializing in C-level training and business growth. She currently works as a real estate agent and seeks to give a hand up to those that helped her during her come up in both corporate and personal real estate. Contact her at carolevenson5@gmail.com