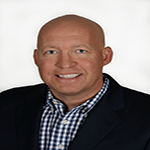 By: Will White, Land Advisors Organization Tucson
(Editor's Note: ) Over the next few months Real Estate Daily News will be publishing a 5-part series with Will White of Land Advisors Organization Tucson that will provide an insightful look into the various components driving Tucson's successful, but complex, land and housing market.
Tucson's Land and Housing: 2020 and Beyond, will feature insights from Will White of Land Advisors Organization who currently represents most of Tucson's most successful master-planned communities and large-scale residential projects.
A Reason for Optimism

Tucson metro's land and housing market continues to show great strength year-over-year. The market finished 2019 very strong and that momentum has carried over into the start of 2020. In January, new home permits rose 56% year-over-year, and closings rose 41% over the same period. February is looking to be equally as strong. Resale inventory, which is pushing down to 2,000 homes on the market, is arguably the lowest it has ever been. Demand for product is stronger than ever, and supply for new homes is historically low.  With demand outpacing supply, the race is among homebuilders to open enough projects to accommodate the growing consumer demand for housing.
As the National economy surges ahead, Tucson has been following suit. Several economic advances include increased job growth and expansion with major companies such as Caterpillar, Raytheon, Amazon as great examples. This new job creation and expansion has assisted in the region's population growth. More jobs and more people equate to the strong increase in demand we are seeing for new housing. This demand has been increasing for several years and the momentum shows very little signs of slowing.
Infrastructure has been key to growth in Tucson. In an effort to accommodate this growth, Tucson developers responded with a very active launching new MPC projects in 2019 and put large-scale infrastructure in the ground. This infrastructure had been lacking as Tucson came out of the cycle and was slowing the ability to get new communities open. These new efforts will pay dividends for years to come. Projects Like Rocking K, Gladden Farms II, Red Rock and Star Valley will all be busy at work throughout the year making room for the area's homebuilders.
Tucson's homebuilder picture is very competitive. Currently the top 3 Tucson homebuilders make up almost half of all permits. While the list of builders isn't long in Tucson, the good news is each of the active builders are extremely capable, reliable, and build product that the consumer values.  The key to the market share gain in Tucson is land pipeline. It is a safe bet that our top 5 homebuilders will be aggressive in their pursuit of land and lots over the next several years. Adding to the competitive scene are a number of homebuilders looking to expand into the Tucson market.
Tucson's strong demand, coupled with historically low supply on both the new and resale fronts, will continue to increase both home and land prices for the remainder of this year at a minimum. As we expect this to continue for some time, the best opportunities are in front of the homebuilders today.
Both in data and momentum, this looks to be an epic year in Tucson. It is difficult to see most lot offerings actually making it to market in 2020 as they will be spoken for quickly. Homebuilders in the masterplans have established themselves with those developers and have been extremely proactive in their approach. This affords them the luxury of a pipeline of on time lots in a historically, supply constrained market. This is one of the main reasons we predict a fluid and constant shake-up in marketshare between homebuilders. Bottom line is that the market is strong and stable, and we are just headed into, what is expected, to be a strong selling season all around. Tucson has all the components firing in the right direction and it will be as active as it gets.
Look for our next part in the series when we will present Part 2 of 'Tucson's Land and Housing: 2020 and Beyond': The Significance of Master Planned Communities.
For more information, Will White can be reached at 520.514.7454.